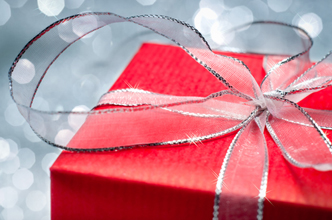 Christmas SEO: Top Tips
It is nearly Christmas and for online businesses; the battle to draw in those customers and get those all important sales is well underway. With great expectations attached to online shopping this season, business owners everywhere will want to do all they can to ensure they make the most of the holidays.
One of the most promising ways in which businesses can maximise their online potential is via SEO. A carefully planned and considered SEO campaign can help online retailers expose their businesses to the millions of shoppers hunting for the ideal Christmas gifts.
The popularity of the holiday season does however mean that competition for seasonal terms will undoubtedly be high however, success is not impossible. Below are my personal top tips for a successful Christmas SEO campaign...
Time- An SEO campaign can take up to 6 months to come to fruition so never leave it too late. You should have begun your research, planning and execution several months ago; unfortunately beginning only a month before will have very minimal effect.
Think Multi Device- Far more people are now using mobile devices than last year so keep this in mind when selecting keywords and initiating a campaign. Mobile shopping is going to define Christmas so target your SEO carefully.
Prioritise- It is Christmas and people have money to spend but that doesn't mean that every product you sell will essentially see success. Prioritise the products you want to push this season by looking at previous sales figures and getting an insight into what your customers want and need. By focusing on a limited number of products you stand a better chance of closing in on those online shoppers.
Social Media- Your social accounts can work hand in hand with your SEO strategy. Maximise the effects of your seasonal campaign by telling all on your social sites. Boosting your efforts can make a great deal of difference so get onto Facebook and Twitter and get that buzz going.
Design- Keep your on site navigation and website design in mind as it works as a great team with your SEO. A well optimised page can only have so much impact alone so consider such factors including the user experience for each page, how easy it is to manoeuvre through and how quickly items can be found.
The holiday season can prove fruitful for many business owners however without a well thought out strategy and carefully considered plan; success can never be easily obtained.
With Christmas less than a month away, have you done everything in your power to get those sales?
Address
UC4, The Priory
Canwell, Sutton Coldfield
West Midlands
B75 5SH
Registered in England & Wales no. 3795882
VAT no. 785335108