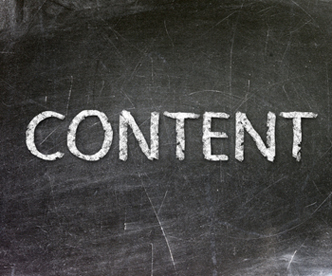 Copy Writing: Getting it Right
From blogs, to articles and press releases, content has been referred to as king for many years now and rightfully so. The written word has always been powerful but when it comes to SEO, it is the essential piece of the puzzle.
By creating quality on page content that markets your services in an unabashed way and by posting daily blog posts that are relevant and provide a service, you hold in your hand a great way to boost rankings and drive traffic. However offering up blog posts, whitepapers and articles of high quality to other relevant websites and content sharing sites is also a phenomenal way to build your brand, boost those rankings and more importantly; ensure the Google bots are fully aware that your business is the go to source.
Google has always declared that content marketing is the ideal way to build natural links and boost a sites rankings however, up until the introduction of Panda and Penguin many manipulated this by creating spun, spam induced, keyword stuffed content that helped con the algorithm. Fast forward to today and those who spam are actively punished, those who overstuff fail to see any rise in keyword rankings and those who spin and distribute at an unnatural level will be scrutinised for their poor link profile. Today, successful content marketing rests on one word- quality.
Top Tips
Creating quality content is no easy task which is why I have included my top tips that are sure to help your business get on the path to success...
Think about your reader- The worst thing you can do is create content just for the sake of it, instead you should strive to create content designed to help your readers. Get yourself in the mindset of your target audience and ask yourself what do they want to read? Will they like the piece you have created? Will they stop reading after the first line or will they even click past your title? When content marketing, cater to your audience before anyone else.
Don't Overstuff- The concept of keyword stuffing is one that I would like to think has died down, after-all during an age in which a well thought out SEO strategy can reap phenomenal results no business would now consider keyword stuffing would they? Well, having said that yesterday I stumbled across the following article 'Finding the perfect Accountant London' so clearly their chosen keyword is Accountant London but perhaps it would have been better left out of the title? Don't overstuff your titles, headings or content with keywords because you feel you have to. Keep your keyword usage natural (even if that means it is mentioned just once) because it will benefit you far more.
Tone- No good comes from an article that is not read by anyone so you have to make your piece engaging. Again this draws on the first point I have made, to always keep your audience in mind. When content marketing ensure you create pieces that cater to your audience and provide a service. Are you creating a piece that will want to be read? Are you providing tips and useful advice that can be utilised? Most importantly are you talking to your readers and making them comfortable or talking at them with sales speak? (the difference is astonishing!). The right tone can make all the difference.
These are my top tips, many others may vary however the overall aim is the same; to ensure that quality remains at the forefront of all content marketing strategies. Quality really is the key to success so take your time because one good piece will provide more success than twenty spun posts ever could!
Are you making use of content marketing and are you doing it the way it should be done?
Address
UC4, The Priory
Canwell, Sutton Coldfield
West Midlands
B75 5SH
Registered in England & Wales no. 3795882
VAT no. 785335108