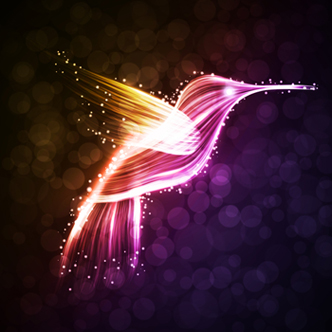 Hummingbird: Smarter SEO
The SEO team here at UC4 know that, when they do their jobs right even the smallest company can reach a phenomenally large audience. What makes our SEO teams' job even more interesting however is that nothing is easy and they often face a number of hurdles and challenges along the way; none more so than the infamous Google algorithm updates.
The Google algorithm determines how a website is ranked in a search engine for specific results. I refer to it as the 'sciencey' bit because that is about as close as I could ever get to figuring it out. The algorithm is a highly guarded secret but we know this much- that it has numerous indicators it uses to determine whether or not ,for a specific search, a website is relevant enough. So if you were to type in 'Web Design SEO' you will find www.uc4.co.uk on the first page this is because, by analysing several factors within our website, the Google bots have determined that, UC4 is one of the most relevant results for this query (and rightfully so!).
With the recent Panda and Penguin updates, marketers have learnt that by having a user friendly and easy to navigate website, by creating quality content both onsite and offsite, establishing a general all round presence and by engaging in social media marketing and natural link building even the smallest site can boost its rankings and relevancy within an industry. Last week however, Google drastically announced that it had yet again updated its algorithm and this time it would be known as Hummingbird.
For those worrying that SEO has changed or even worse that it has been killed off; take a breather because Hummingbird may just be the greatest thing to ever happen to search. Why is it so great? Because rather than make drastic changes, force marketers to reconsider their strategies or consider alternative routes- Hummingbird leaves everything the same, so effectively by creating the same high quality content, conducting quality link building and social media marketing, websites will continue to do well in rankings.
According to industry specialist, Search Engine Lands Danny Sullivan; "Hummingbird is paying more attention to each word in a query, ensuring that the whole query – the whole sentence or conversation or meaning – is taken into account, rather than particular words. The goal is that pages matching the meaning do better, rather than pages matching just a few words."
Effectively Hummingbird is Google's way of improving its reactions towards semantic search and the way it analyses a search query and offers up results. Rather than taking into account the inclusion of a few keywords here and there, the algorithm will now consider the intent of your content and ask whether your blog post, social media page or website really does offer the right answer.
Google has improved the way it deals with complex search queries and the links it is able to make between a website and a search. For those with original and high quality content, a relevant link profile and an all round ethical SEO strategy nothing will change, your rankings won't be effected- in fact they may even end up improving as Google continues to determine the intent behind your website.
For the team at UC4, the latest algorithm is a breath of fresh air- further proof that ethical SEO does matter and that the right strategy is now, more than ever important to the success of a business.
Address
UC4, The Priory
Canwell, Sutton Coldfield
West Midlands
B75 5SH
Registered in England & Wales no. 3795882
VAT no. 785335108