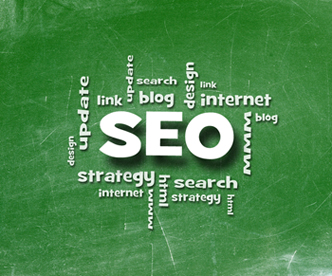 Why Does My Business Need SEO?
In today's world of increasing business competitiveness, instant communication and an overwhelming obsession with the World Wide Web; there are a great number of buzz words being actively thrown around, none more so than SEO.
For the business owner, time is money and for that reason there comes no surprise as to why, when a perky sales executive calls up offering you the chance to make millions from a number one spot you can get on Google in no time at all, SEO is immediately shunned as a con and as a result is something you do not want, need and possibly can't afford. The truth of the matter is that, this is the case for many business owners who are often left asking; "why does my business need SEO?"
As the SEO Specialist here at UC4 I could very well sit here and chuck a great deal of jargon your way and jam down your throats the facts, figures and that enticing line "you could beat your competitors". Although the latter may be true, SEO specialists often forget to talk like people so I am going to aim to do that today.
Let me ask you; how many times a day do you use Google? How many times have you found a great business, product and service you probably never knew about before, via Google? How many times a day do you actively engage on social media sites? Do you often like pages of companies? Notice something friends have liked? Or have you ever asked your social media friends for advice on a product and/or service or even used your social platform to display your disdain over a poor quality experience? I think you can see where I am going with this; we all use the internet more often than we realise. The fact of the matter is, the last ten years have seen a drastic change in the way we live and the internet and social media is now a central part of everyday life. Add to that an increase in the use of smart phones and tablet PCs and the world is now, more than ever connected.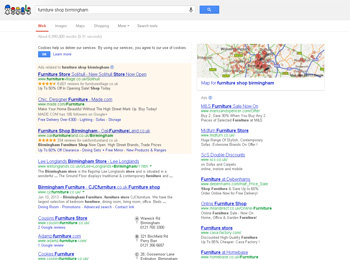 As a result of this technological turn on the way we live, business owners everywhere are aware they must deliver their products and services in a way to suit their customers and as a result a website is now a crucial tool in marketing. No matter what web design agency you may go to, whether you are after a simple website, an ecommerce site that will sell your products and services, or even an adaptive website to suit your consumers searching on their mobile phones; SEO will always be a primary factor to consider.
SEO is search engine optimisation; the process of optimising your website not only to suit your consumers but also the Google search bots. Many believe it to be a complex topic that requires a great deal of knowledge and although I agree to some extent, there is no reason why even a novice cannot come to grips with it. Whether your business is new or existing, how do you expect potential customers to find you if they don't know who you are? You may have a loyal customer base but without new customers you will struggle to see substantial growth which, is why you need to optimise your website and your overall online presence.
Reaching New Customers With SEO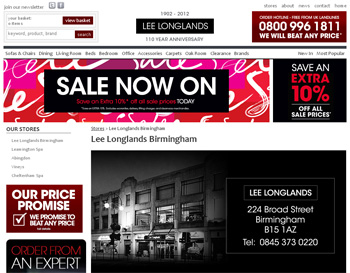 So how will these new customers find your website? It will be via popular industry keywords. Finding the right keywords will take a little time and research but try to keep your target audience in mind. If you are a furniture shop in Birmingham will a new customer go into Google and type in "I want a new sofa" or "furniture shop Birmingham" to find you? By determining the popular search terms, a qualified SEO specialist will ensure your site is optimised around these. By implementing the right keywords within the URL structure, meta descriptions, titles and appropriate, quality content you will be not only be telling potential new customers but also the search bots that your their man for quality furniture in Birmingham.
In the hands of the right SEO and web design agency, with the right amount of work and daily effort when your target consumer types in that profitable keyword, your website will appear on either the first or the second page. Your URL, title and meta description will contain the appropriate information to encourage a click, your potential customer will then be taken to the appropriate page on a well designed, easy to use website, your content and internal linking will encourage them to delve deeper and fingers crossed they will make a sale.
There is no reason why a website cannot, alone support your business however, as a growing number of business realise the importance of online marketing, the web is becoming increasingly competitive. As a result, by ensuring your website is optimised for popular, industry related keywords your business stands a better chance of exposing itself to the millions of people who actively use Google, every day.
SEO is a complex subject that requires a great deal of daily effort, both on site and off site but if done right, it can reap unprecedented rewards for your business.
Still wondering why your business needs SEO? Why not give us a call and let us show you just how effective it can be.
Address
UC4, The Priory
Canwell, Sutton Coldfield
West Midlands
B75 5SH
Registered in England & Wales no. 3795882
VAT no. 785335108