Client Overview & Services
Disciplines:
Catalogue design
Website
Digital catalogue
Search engine optimisation
Print management
Email marketing
Client
Illuma
Visit website
Catalogue Design and Website Design Requirements:
Illuma Lighting is part of a £35m+ UK specialist lighting group established in 1945 and prides itself on its product innovation and design. The brief was simply to design the best lighting catalogue and website in the industry.
Services supplied:
catalogue design / website design / responsive and mobile friendly / content management system / digital catalogue / search engine optimisation / email marketing / graphic design / print management / illustrated
Solution
Catalogue Design and Website Design Solution:
UC4 was successful in a highly competitive pitch against a large number of agencies and was awarded the contract to design the new Illuma catalogue, website, responsive mobile solution, SEO and interactive digital catalogue.
The website has a number of innovative features including easy product filtering, distributor finder, mobile responsive design and social media integration. The final result has exceeded customer expectation and was also delivered on time and within budget, even more remarkable as the deadline was very tight.
The delivery of the 190 page catalogue in both A4 and A5 format is the culmination of four months of hard work that included complex product table layouts, illustration and photography. The catalogue was partnered with an online digital version that the Illuma sales team have found invaluable as they use iPads to provide customer presentations.
Visit website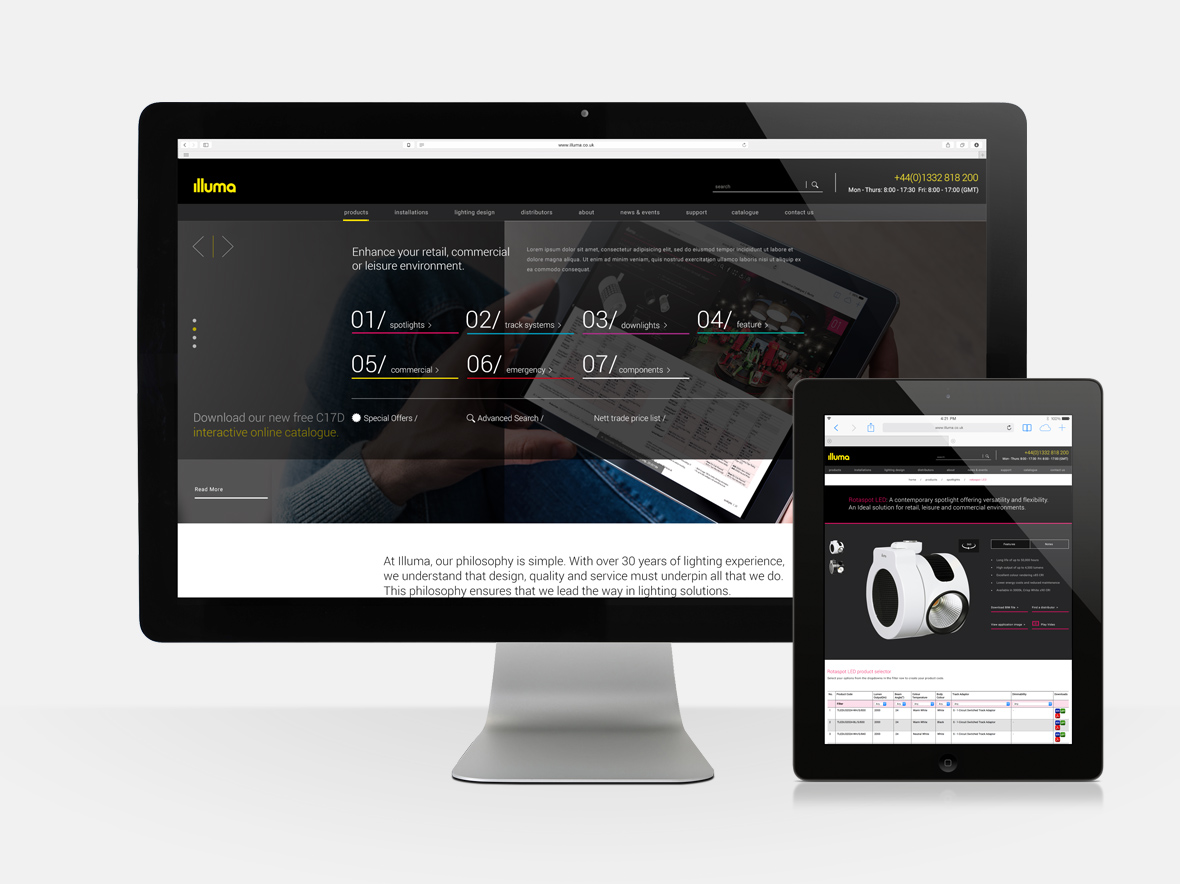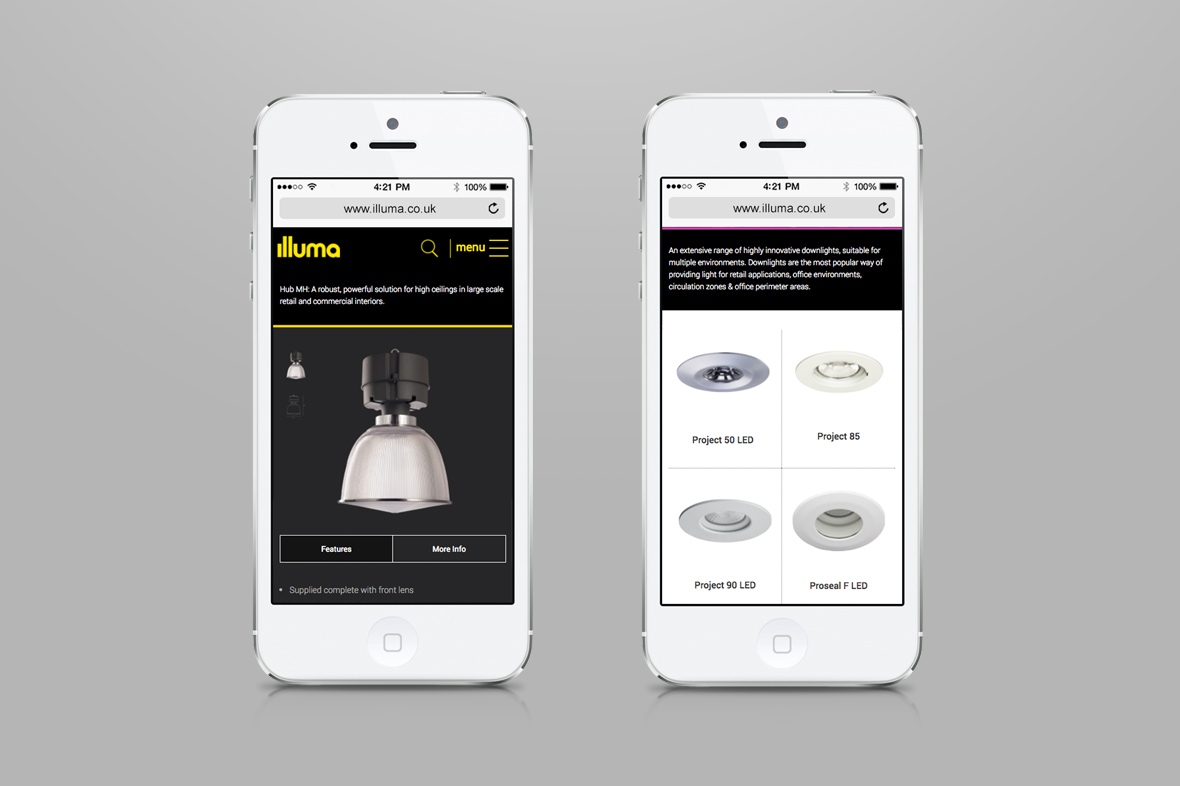 I don't think I have the skill set to describe the amazing job you have done for us with the printed catalogue, the digital catalogue and the website, but all the stuff in between that is equally important as it's always a smooth and quite a chilled process. The reaction to the new catalogue and website was one of those things you just had to be there to appreciate. I think it's fair to say the overwhelming reaction has been that it's 'the best yet' and through your efforts and determination, we've never had better tools to provide the team so THANK YOU!
As always, you guys seem to be at one with our needs and always go out of your way to push the boundaries in everything you do for us. Our aim now is to build on what we have and continue to lead our market whilst others follow.
Please pass on my thanks to EVERYONE at UC4
Eric Riley (Sales & Marketing Director)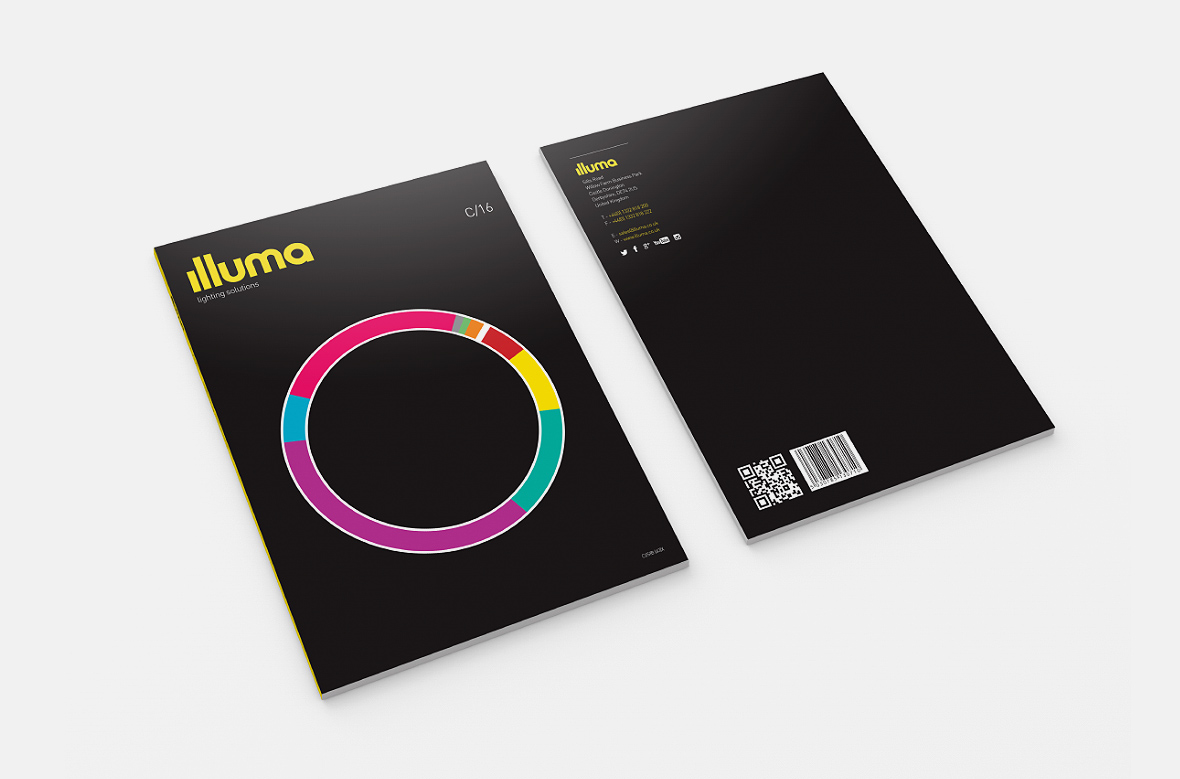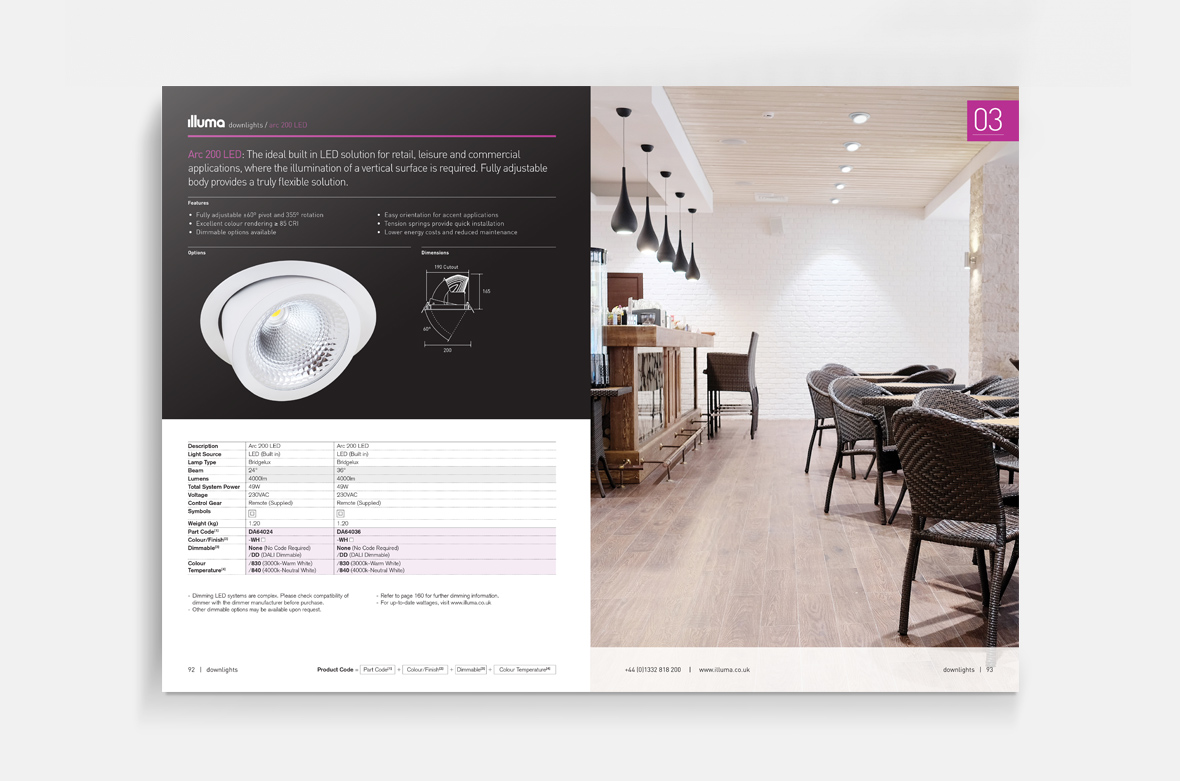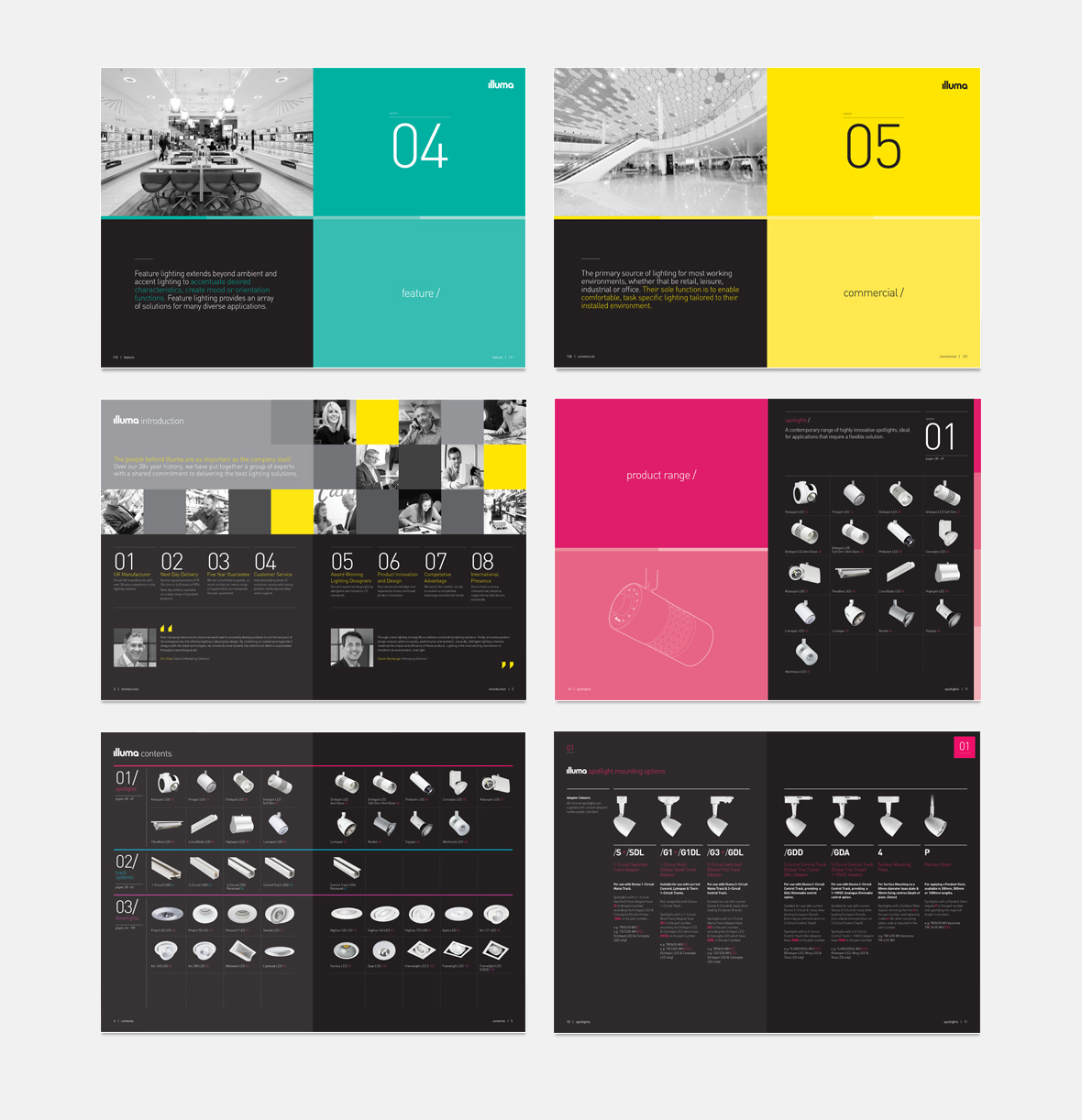 Address
UC4
The Priory
Canwell
Sutton Coldfield
West Midlands
B75 5SH
Registered in England & Wales no. 3795882
VAT no. 785335108