Our business
UC4.
Brand Builders.
Creative Thinkers.
Digital Innovators.
Since 2002 we have been building brands and producing creative design solutions for web and print. We are a group of dedicated designers, marketers, developers and SEO specialists who work as a team to nurture your brand to a successful future.
If you have a problem that needs solving, a brand that needs growing or a marketing campaign that needs planning then why not get in touch and see how we can help, it could be the best decision you make.
Our Approach
We are a friendly and approachable team, offering great customer service. Our customers are always confident in us and the flexible, bespoke solutions we are able to deliver.
We take time to get to know you, your company, your market and your target audience to help us design real solutions that deliver.
Everything we do is strategic, has a well-thought-out plan and is designed to provide the maximum return on investment.
Our aim is tomake complex solutions simple and provide our customers with a clear no-nonsense pathway to success.
Our Project Process
Starting a website, marketing or branding project can seem like an overwhelming prospect and you may not know where to begin. UC4 can help with our friendly and flexible approach to your project.
We start off with an initial chat about your requirements and guide you through to a completed project in as hassle-free a way as possible by taking care of the complexities, leaving you to concerntrate on running your business.
We implement projects that are fit for purpose, communicate with your target audience effectively and help you to stand apart from your competition.
Project process

Consultation
All our projects start with an initial consultation.
We will have a face to face meeting with you to discuss your aims, objectives and requirements over tea or coffee.
This gives us a chance to get to know you and your business and to answer any questions you have about UC4 and your project.
Research & Plan Strategy
After our consultation we research your competitors, the marketplace and your customers to establish a clear view of how we can overcome obstacles and take advantage of any opportunities you may face.
A good plan is always a key ingredient for success. Using our skills and experience we will develop a detailed strategy to help you grow and prosper.
Design
We all like things that look good and first impressions count.
Our creative and talented design team will work with you to come up with a vision that suits your project and position in your industry, giving you something to be proud of.
Implementation & Launch
Whether it's a web build, marketing campaign or branding exercise the success is in the execution.
We implement all our projects with a keen eye for detail using proven best practises to give you the best chance for success.
Projects are a collaborative process and we will work with you through implemementation and launch to give you the product you want and need, and help you share it with the world.
Review
Every product has a purpose whether it's to achieve more sales, better efficiency or to improve the reputation or impression of your business.
Once a project is launched and has been in use for a little while, we will sit down with you to gather feedback on the process and to make sure you're realising the benefits of the project.
Evolution
In the digital world things are always changing, improving and evolving.
Once a project has been completed, we believe it is important to build upon it. We are always on hand and ready to discuss the next phase of your project so it can continuously evolve with your business.
We're looking forward to working with you.
Our clients & brands
UC4 has worked with a variety of great brands and clients for over 17 years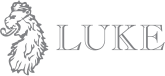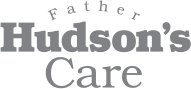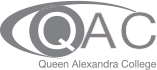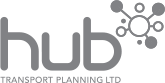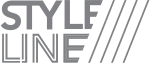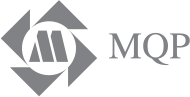 Address
UC4
The Priory
Canwell
Sutton Coldfield
West Midlands
B75 5SH
Registered in England & Wales no. 3795882
VAT no. 785335108