Contact Us
Build a better business with UC4.
A message from UC4
Please be assured that UC4 has prepared well for any disruption that may be caused by COVID-19. We have ensured that our levels of service will not be disrupted and are ready to discuss any project requirements that you may have.
Most of the UC4 team are working remotely. Please get in touch with your usual contact through their email address or alternatively contact info@uc4.co.uk
Stay safe everybody. The UC4 team.
Get in touch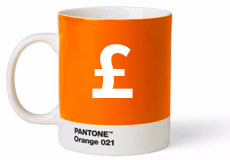 Find out the budget costs
of your project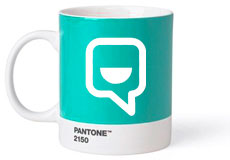 Discuss the process and
how long it will take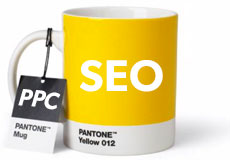 Improve your SEO and PPC campaigns
How to find us
Our home is a converted open plan 18th Century coach house located in an old Priory with rolling countryside views, perfect for inspiration and providing the necessary tranquility to ensure a happy productive workplace. Contact our friendly team to discuss how we could improve your business through carefully considered design and marketing solutions.
Dathan Wells (UC4 Director)
Recruitment
Even when we're not recruiting, it's always good to let us know you're out there, whether you're a designer, developer or artworker (freelance or otherwise).
Feel free to send us your details via post or email – you might be just what we need! Send your CV and a portfolio link to: info@uc4.co.uk
Applications
What are you waiting for? If you think you're good enough for UC4, send us your details and link to your work to: info@uc4.co.uk
You need to be enthusiastic and very good at what you do.
Job Vacancies
Web Developer
We are looking for a Web Developer with a can-do attitude, willing to learn, highly motivated and organised and able to work to deadlines. Effective verbal and written communication skills are a necessity.
Roles & Responsibilities:
Working alongside like-minded developers as part of a multi-disciplinary team, implementing client websites to a wide range of project briefs.
Meeting with clients to discuss requirements and/or project progress
Keeping up to date with recent technological and software developments
Having a leading role in the development of the company's in-house content management system
Required Skills:
HTML/XHTML, CSS and JavaScript/jQuery coding experience
Development experience using .Net/.Net Core, and MySQL
Implementing API integrations to a wide range of third parties
Experience implementing e-commerce solutions
Salary:
Negotiable depending upon experience
Apply:
To apply for this job please send your CV and if possible a portfolio link to: info@uc4.co.uk
Part-time Bookkeeper – 20 hours per week
We are seeking a part time bookkeeper to join our team working up to 20 hours per week. You will be responsible for assisting in managing the day to day running of accounts.
Duties & Responsibilities include:
Reconciling company bank statements
Balancing and maintaining ledgers
Matching and monitoring invoices
Processing customer invoices
Processing expenses
Completing VAT returns (with accountant)
Maintain petty cash fund
Maintain company credit cards
Answering incoming telephone calls
Adhoc duties as required
Skills:
Experienced using Microsoft packages and Xero (preferred although training can be provided)
Experience of working in a similar role (preferred)
Ability to work to deadlines and multi-task
Excellent communication skills
Ability to work alone and with a team
Accurate and meticulous attention to detail
This business is in a semi-rural location so a full driving licence and car is required, on-site parking available. You must have excellent communication skills and experience working within a similar position is beneficial.
Apply:
To apply for this job please send your CV to: info@uc4.co.uk
Address
UC4
The Priory
Canwell
Sutton Coldfield
West Midlands
B75 5SH
Registered in England & Wales no. 3795882
VAT no. 785335108