Client Overview & Services
Disciplines:
Website design
Website development
Search engine optimisation
Email marketing and template design
Client
Insight DIY
Visit website
Overview
Insight Retail Group Ltd (IRG) is a market intelligence agency for the Home Improvement industry.

In 2011 IRG tasked UC4 with building a website which would provide visitors with access to market information through a subscription-based service, with an online shop where market reports could be purchased and downloaded.
Services supplied:
website design & development / content management system / responsive mobile-friendly design / e-commerce / search engine optimisation / email marketing
Solution
UC4 designed and built an attractive, easy-to-use website that enabled visitors to purchase subscriptions to view market information and download market reports. The Insight DIY website also allowed visitors to search for retail stores using a Store Finder tool and view a price comparison between the major retailers.
UC4 also built two additional websites for IRG - Insight Housewares and Bathroomcompare.com - and created email templates for all three websites. The Insight DIY website was then relaunched in 2014 with a change in the business model from a subscription-based service to providing market information to visitors for free, supported by paid advertising.
The website now offers industry news and articles, videos, economic data, price audits and more, and retailers in the industry are able to advertise vacancies in the Jobs section of the website. Integration with a third-party mailing service gives visitors the ability to register to receive weekly newsletters. The site was built to be responsive for mobile devices and was optimised for search engines.
Using the UC4 Content Management System, IRG is able to create and edit news articles and add images, videos and other documents to the website, and can also manage the advertising banners and job listings.
The number of users of the Insight DIY website has continued to grow and the site now includes thousands of articles of news and commentary on the Home Improvement industry.
Visit website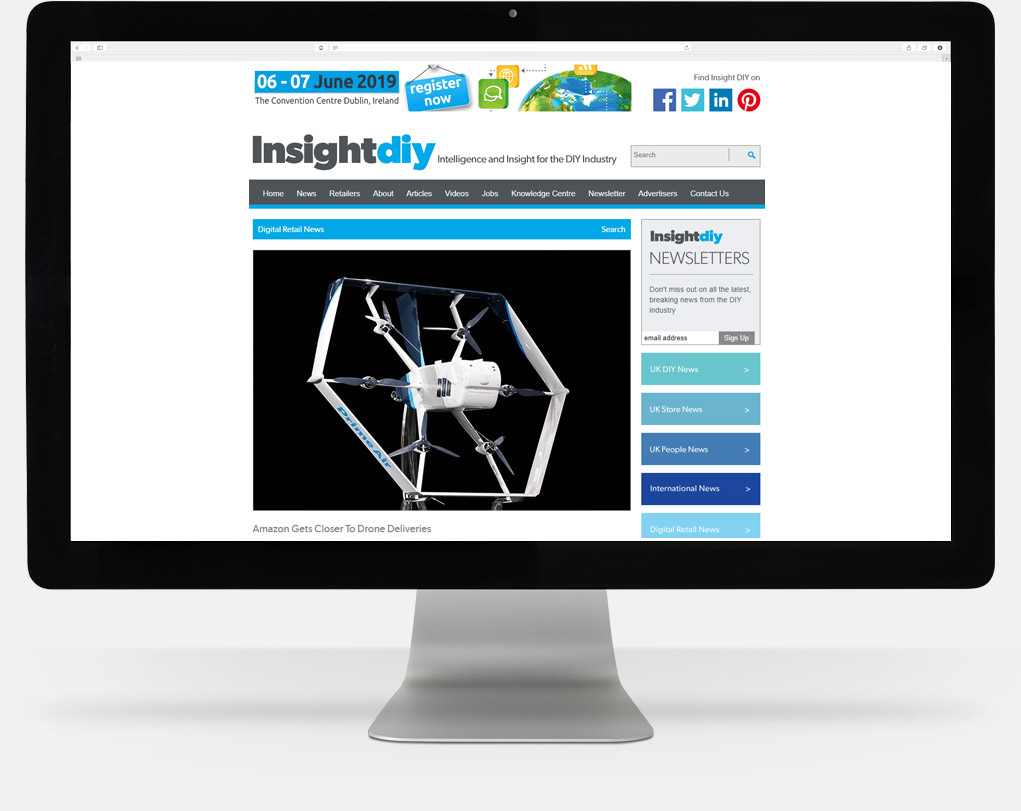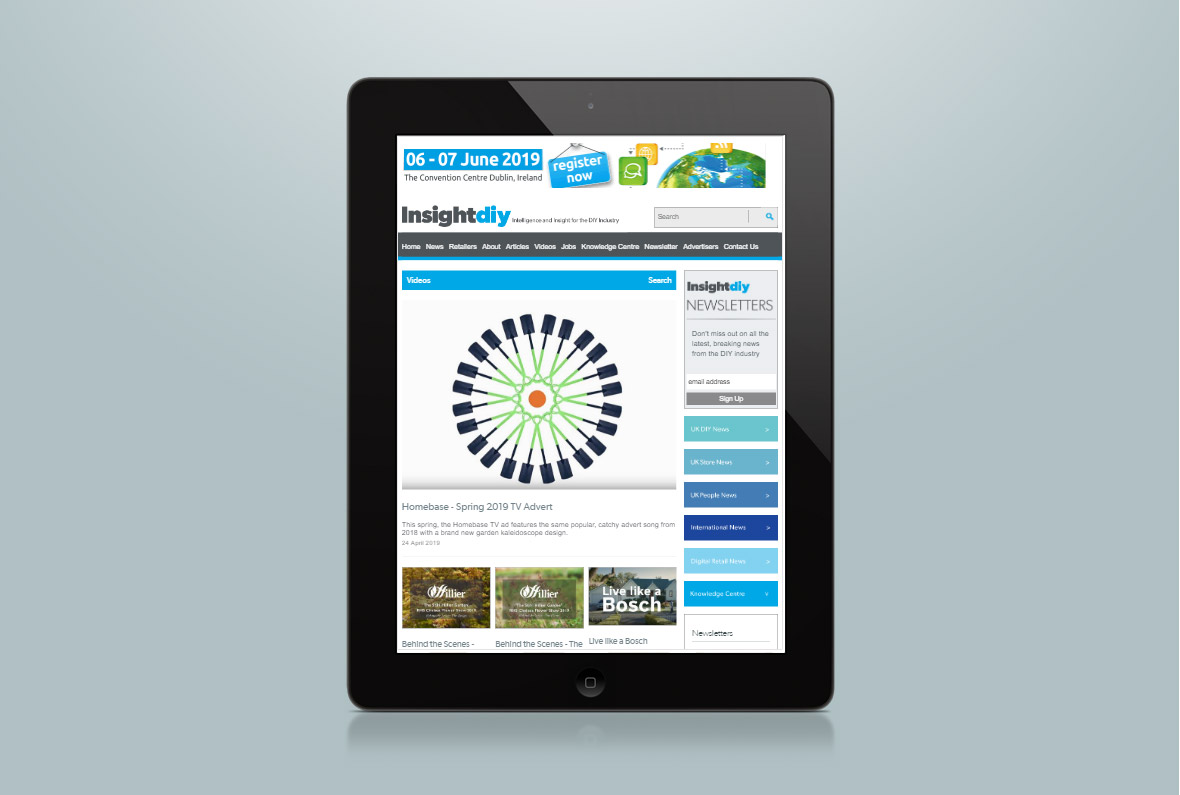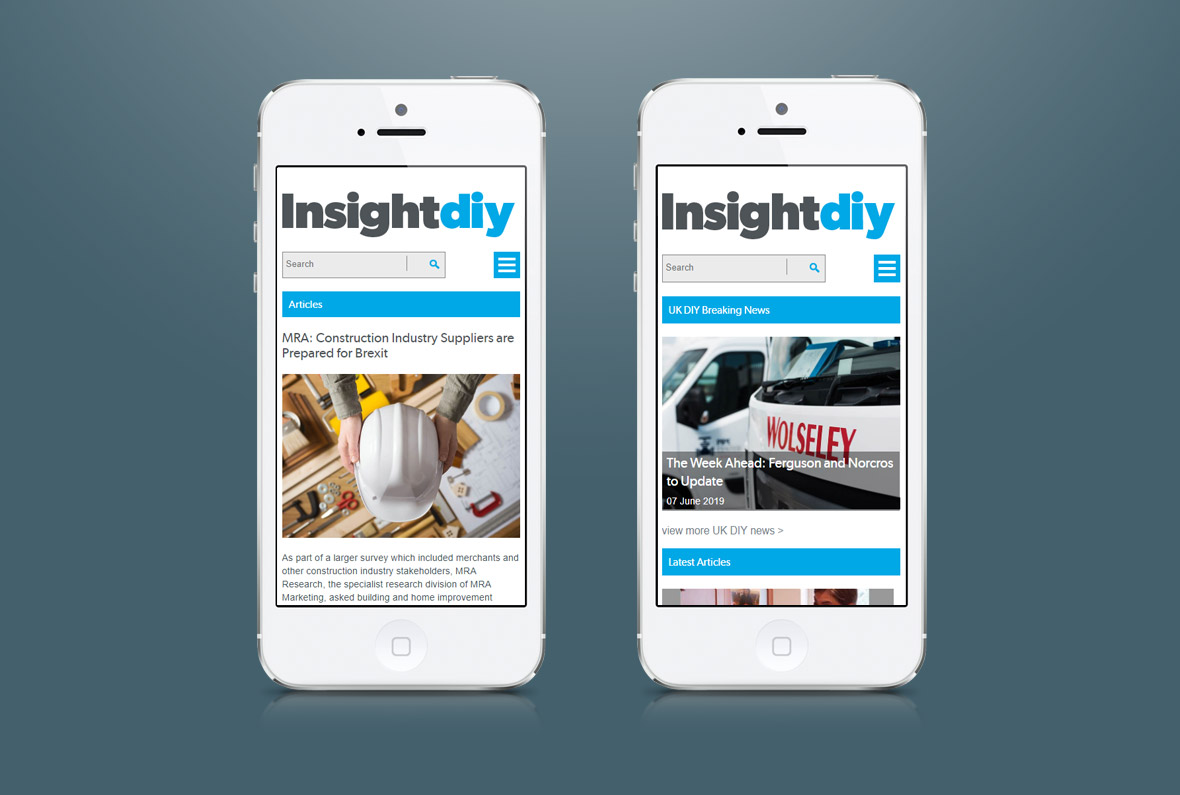 Address
UC4
The Priory
Canwell
Sutton Coldfield
West Midlands
B75 5SH
Registered in England & Wales no. 3795882
VAT no. 785335108