Client Overview & Services
Disciplines:
Graphic design
Prospectus design
Photography
Print management
Website design
Client
Queen Alexandra College (QAC)
Visit website
Prospectus Design and Website Design Requirements:
Queen Alexandra College (QAC) is a Specialist College based in Birmingham. They welcome students who come to their College from all over the country – as well as many who are local to them.

The brief was to create a new prospectus and website that would attract new students and promote other services provided by the college.
Services supplied:
graphic design / prospectus design / photography / website design / content management system / print management
Solution
Prospectus Design and Website Design Solution:
UC4 worked in collaboration with the college to develop a new vibrant style that would have a greater appeal to their target market and promote the QAC brand in the local community.
We produced several prospectus concepts that were presented to the board. Following feedback and refinement the final prospectus was completed. As part of the process we also supplied and provided art direction for onsite photography.
The print was managed by the UC4 print management team to ensure the best quality and value for money. Following the successful delivery and well received response to the prospectus, UC4 designed and built a content managed website with the same graphic style.
The entire project was delivered on time, on budget and we have since completed a number of other projects for the college including an updated prospectus.
Visit website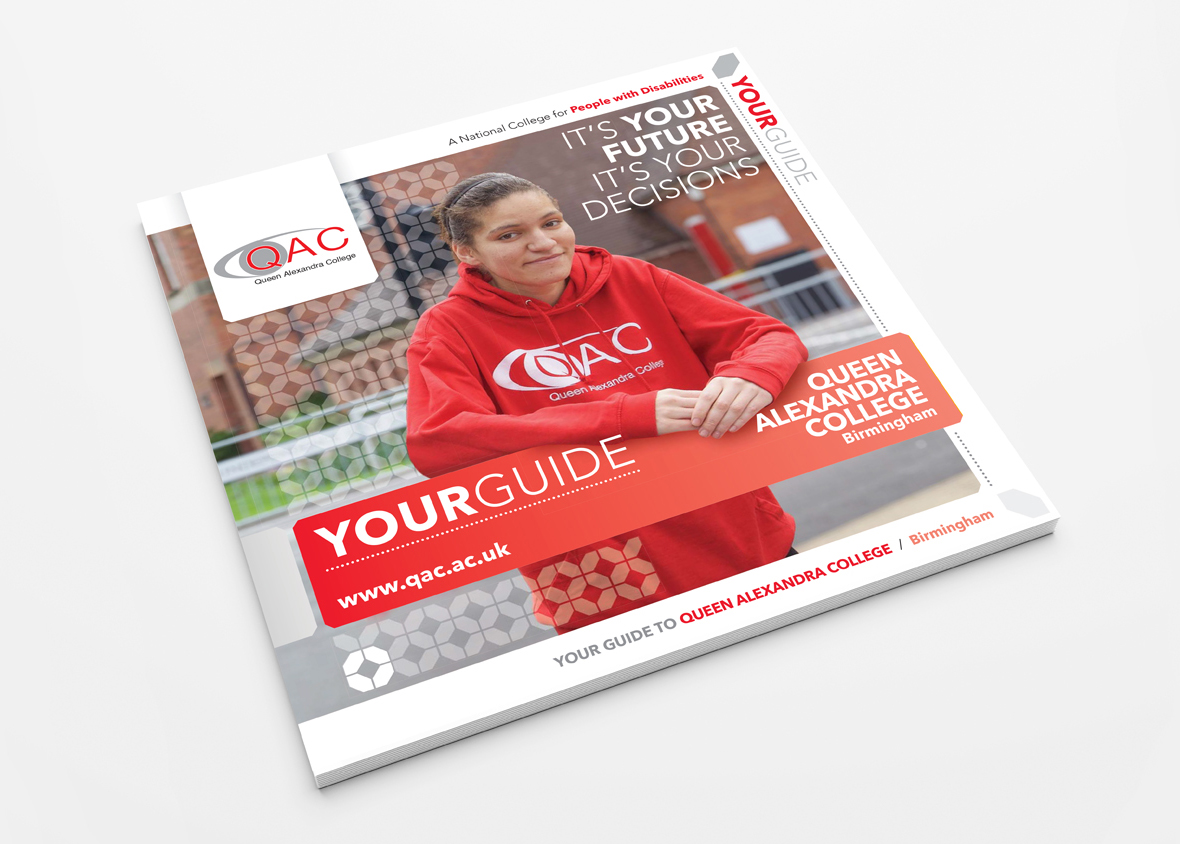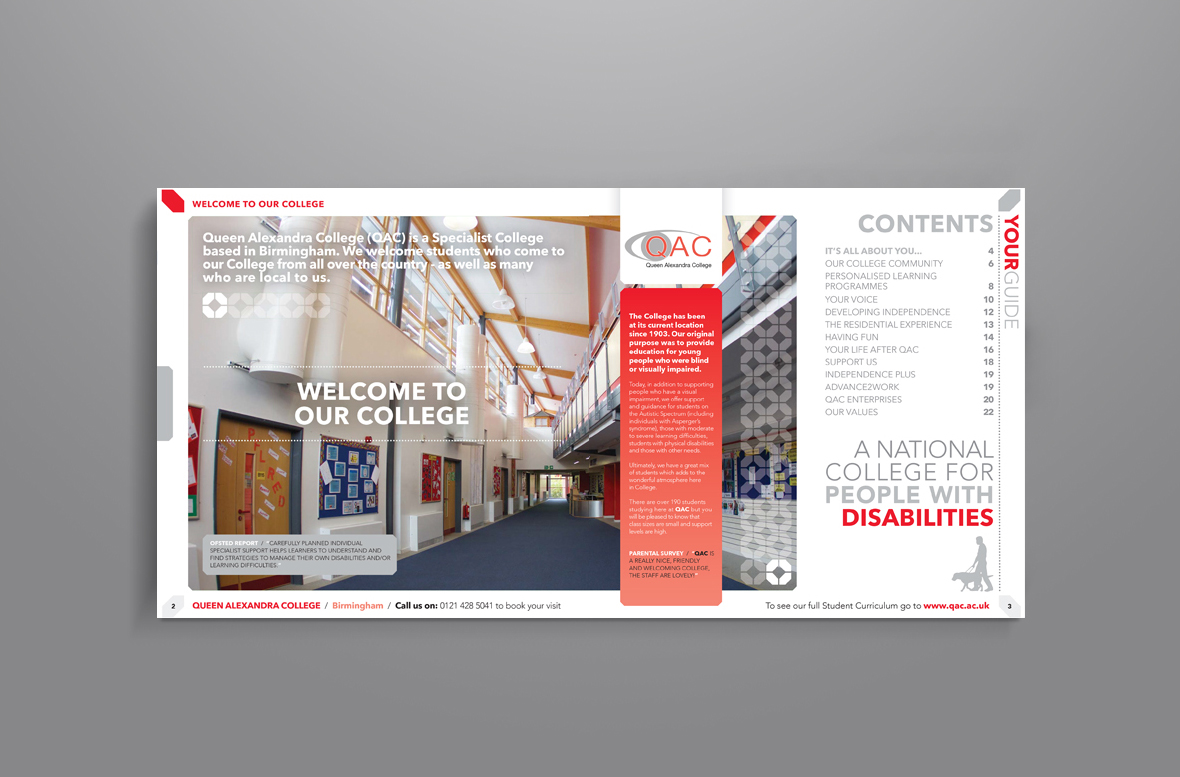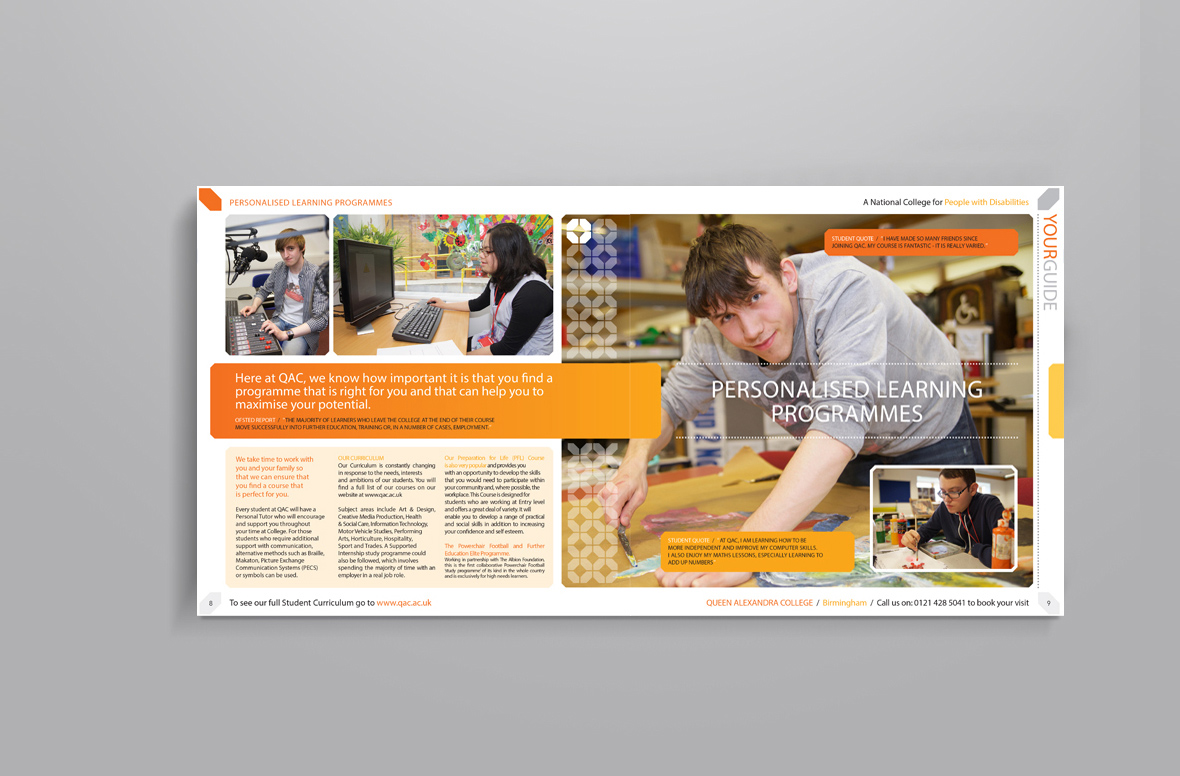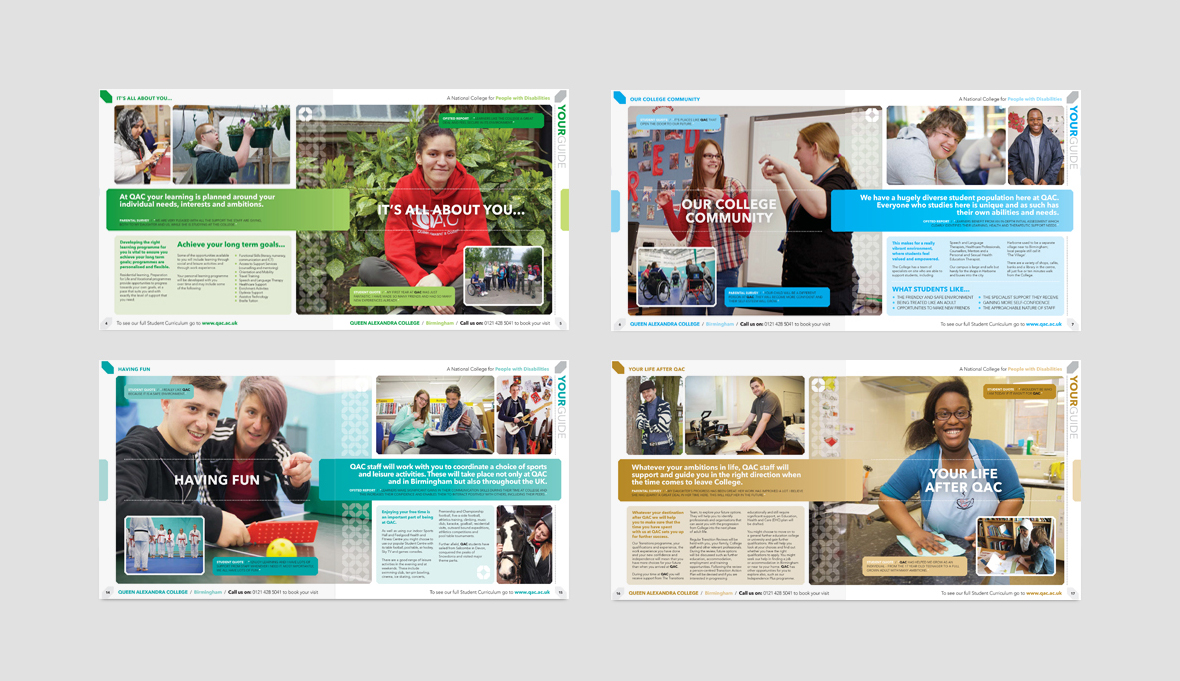 Address
UC4
The Priory
Canwell
Sutton Coldfield
West Midlands
B75 5SH
Registered in England & Wales no. 3795882
VAT no. 785335108