Client Overview & Services
Disciplines:
Graphic design
Artwork
Photo manipulation
Product datasheets & folder
Logo design
Marketing collateral
Client
Thomas & Betts – Royce Thompson
Graphic Design Requirements:
Leeds-based Royce Thompson has been manufacturing high quality photoelectronic controls for the street and amenity lighting market since 1963, and through the years has led the market with both high quality and innovation. UC4 were approached by Royce Thompson to produce a new range of marketing collateral that reflected their position and longevity within the lighting market and to celebrate over 50 years of innovation.
Services supplied:
graphic design / artwork / print management / photo manipulation / photography / brand integration / marketing collateral / logo design
Solution
Graphic Design Solution:
UC4 have been working closely with Royce Thompson for the past 3 years to successfully promote their innovative and quality photoelectronic controls for the street and amenity lighting market.
To address the brief, we created a series of innovative design concepts that highlighted the brand as a trusted lighting controls company. We selected visually striking imagery that reflected the application areas of the product in a dynamic environment.
As the collateral was to be used for both marketing and product specification it was important to create a design that worked on both levels, whilst providing a consistent layout across the many product datasheets. Another key element was to reflect the company as a leader and innovator.
In addition to creating a design that reflected the client's brand, we wanted to ensure that the materials could be used as a versatile marketing tool. The appealing folders can be customised with product datasheets, technical guide and information to fit the needs of individual customers, or used as an information pack for pitches and exhibitions.
Because the company is part of the Thomas & Betts group it was important that we worked within their brand guidelines and the corporate folder and inserts sat comfortably in their current library of literature.
We also produced a logo identity to celebrate their 50 years of design and innovation and to acknowledge them as a UK manufacturer.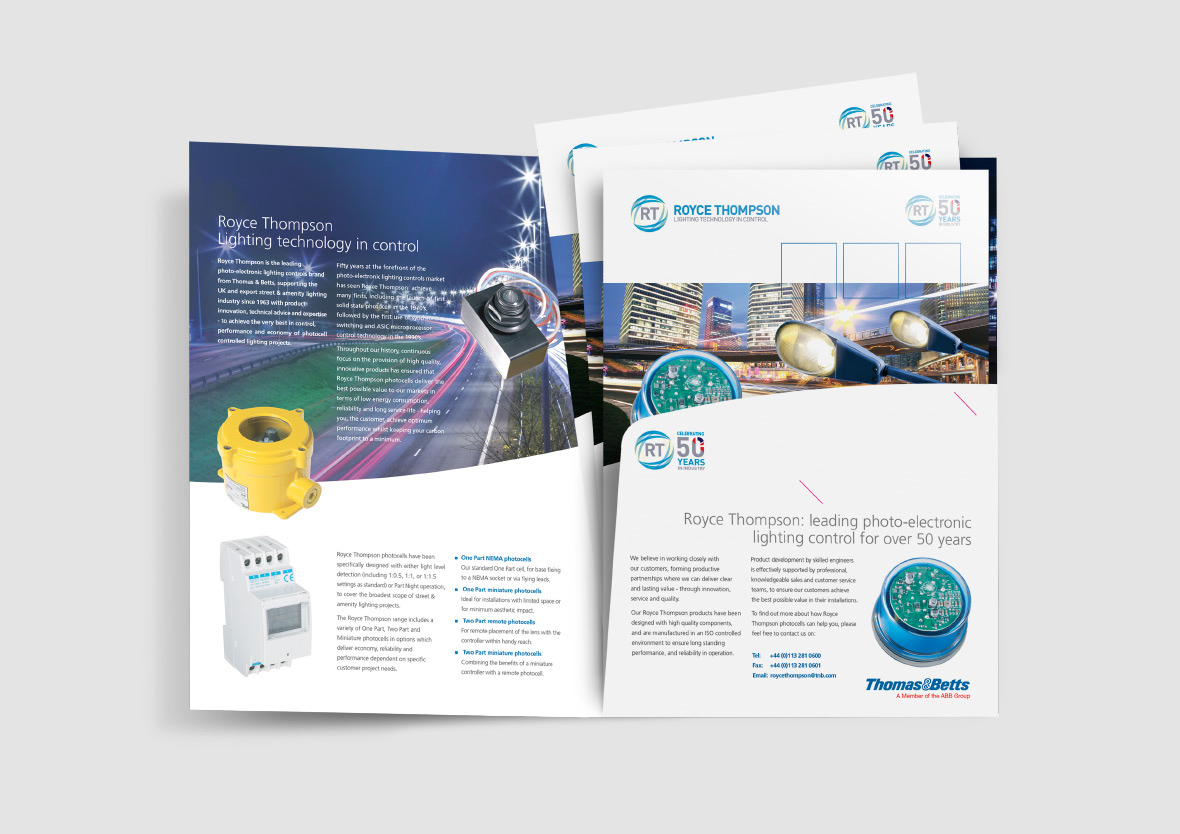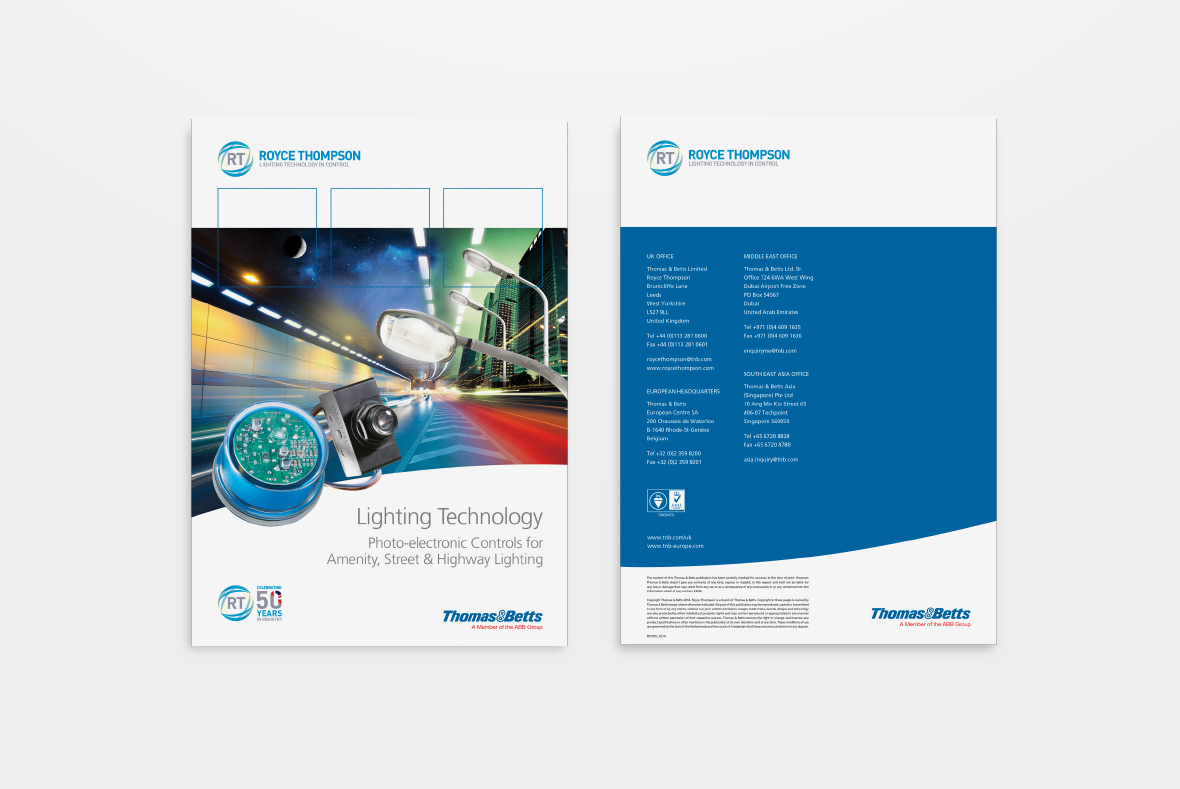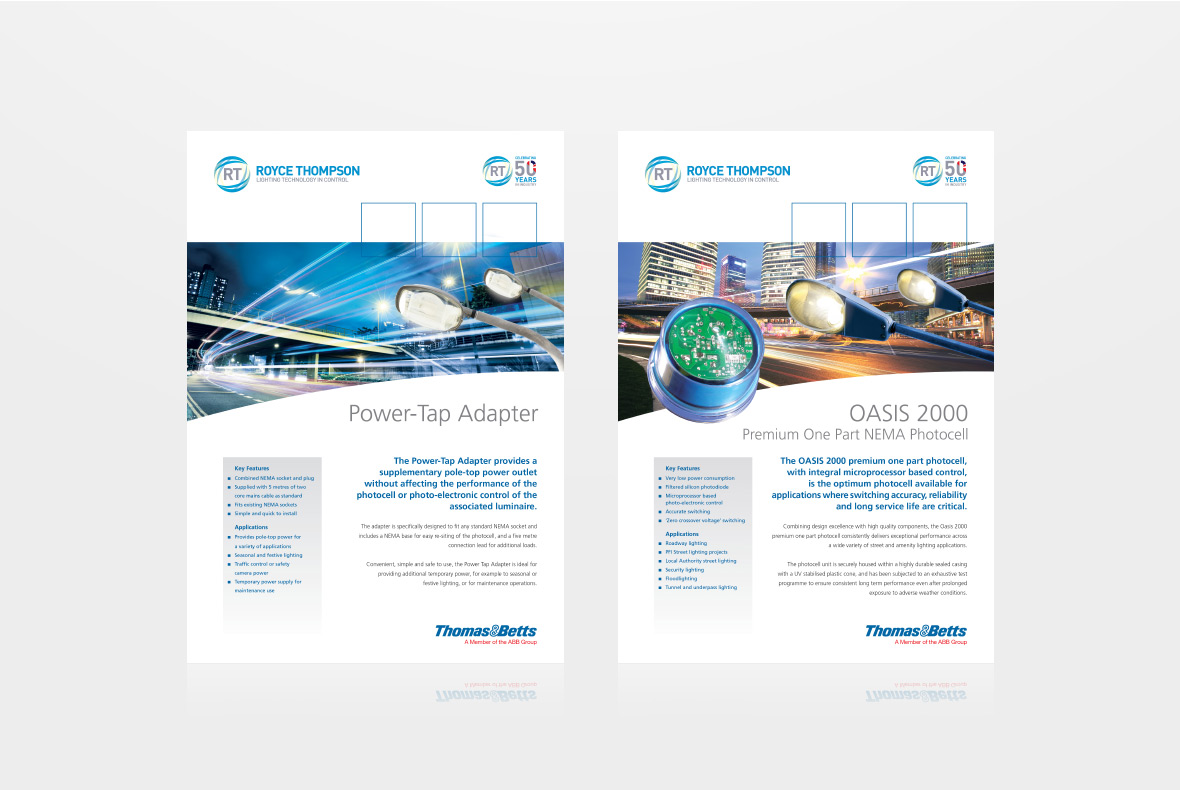 Address
UC4
The Priory
Canwell
Sutton Coldfield
West Midlands
B75 5SH
Registered in England & Wales no. 3795882
VAT no. 785335108