Client Overview & Services
Client What Records
Visit website
Overview
What Records is one of the UK's largest online independent record retailers.
Having worked with What Records for many years UC4 were asked to produce a modern mobile-responsive website that will keep What Records at the top of their industry.
Services Supplied:
website design & development / eCommerce / responsive and mobile friendly / stock control system / content management system / search engine optimisation
Solution
Web Design Solution:
What Records has grown its customer base both in the UK and around the world year on year.
The website has a members area for checking the status of current and historical orders and managing a wish list. eCommerce payments are taken by PayPal and order information is posted back to the website for order fulfilment and stock control.
The content management system features an integration with Campaign Monitor allowing newsletters and offers to be sent out by email to subscribers. By using segmentation, What Records can send users information about products they will be interested in based on their preferences when they subscribe.
What Records was also one of the first retailers to sign up for participation with National Record Tokens. It is also one of the very few record retailers to allow redemption of record tokens online. UC4 developed bespoke features to integrate with the National Record Tokens API. As this was a brand new concept, UC4 researched and designed the user experience that allows users to check their token balance and redeem tokens when placing orders.
Visit website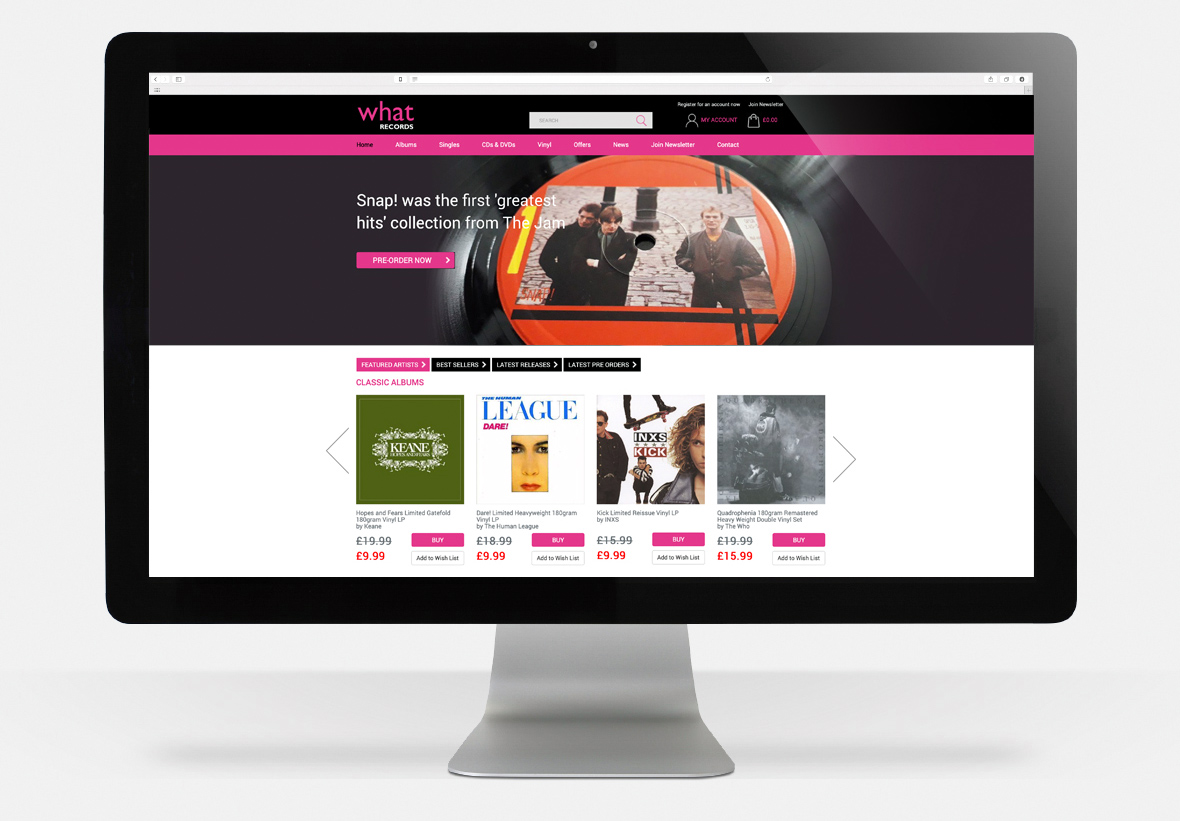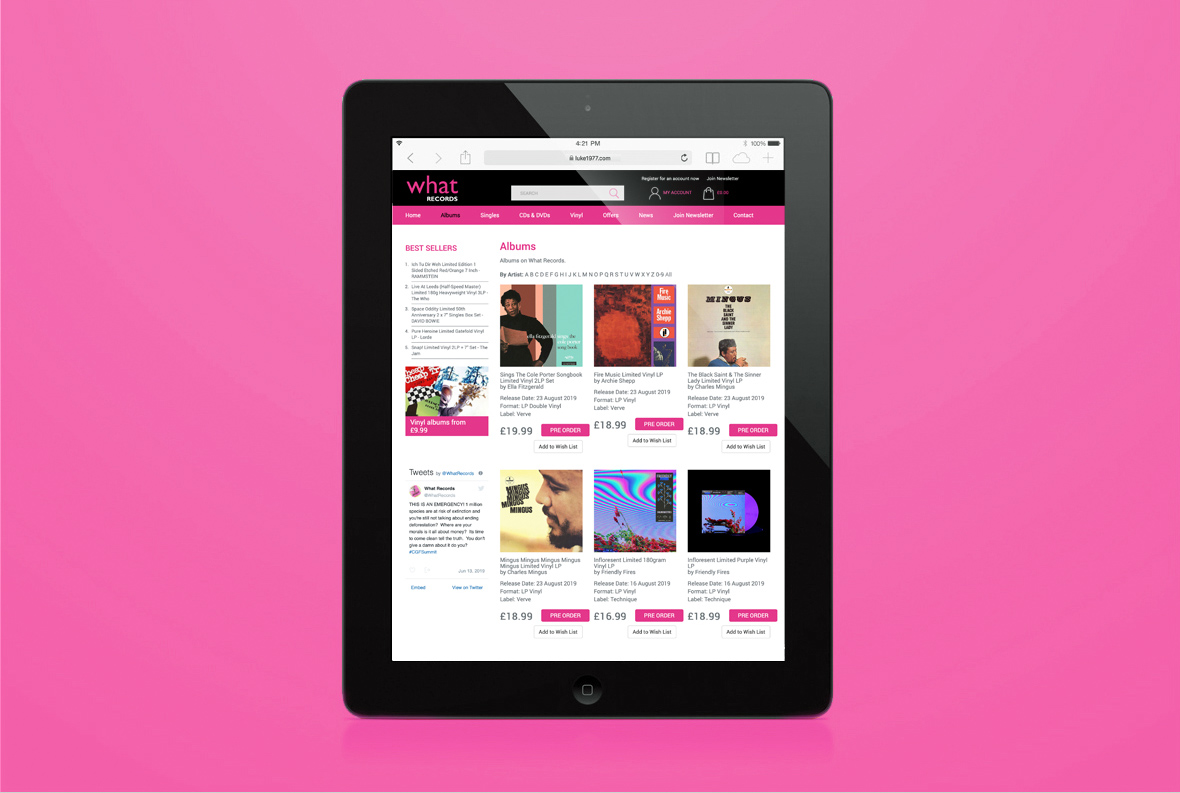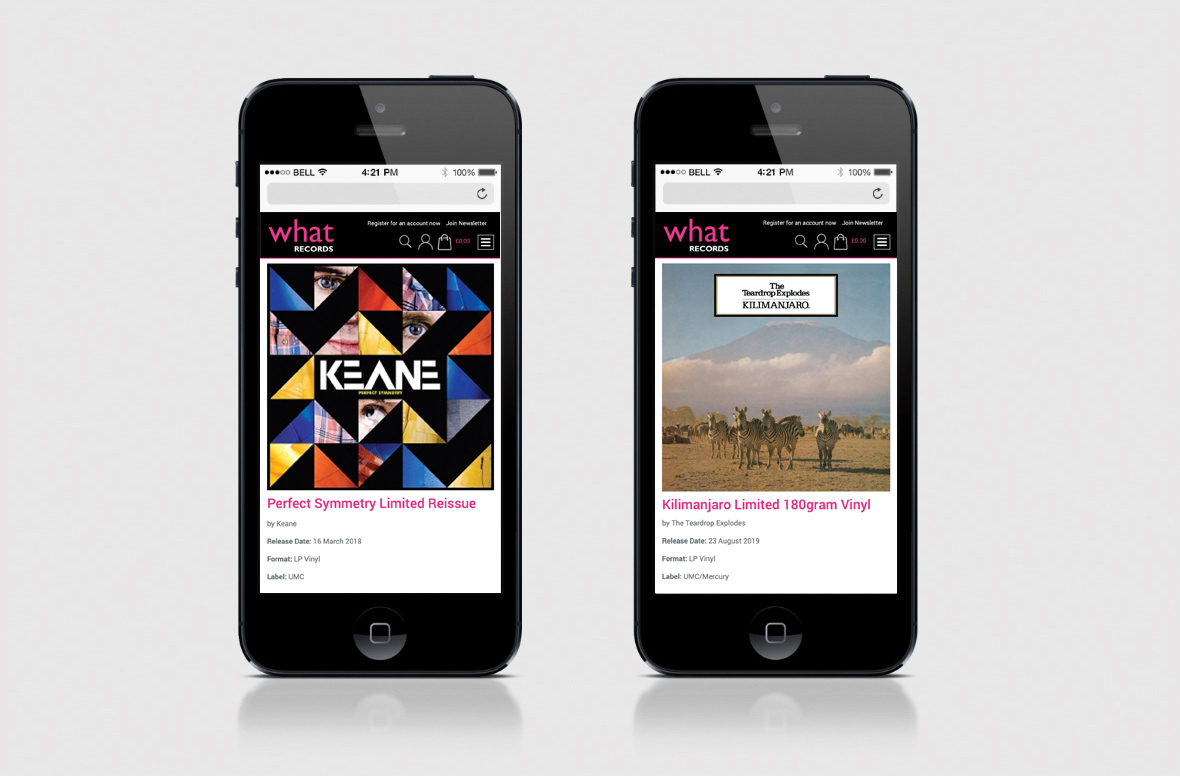 Address
UC4
The Priory
Canwell
Sutton Coldfield
West Midlands
B75 5SH
Registered in England & Wales no. 3795882
VAT no. 785335108