Client Overview & Services
Disciplines:
Graphic design
Artwork
Photo manipulation
Brochure design
Client
The Wildlife Trust for Birmingham and the Black Country
Overview
The Wildlife Trust for Birmingham and the Black Country is a local charity uniquely protecting the wildlife of Birmingham, Dudley, Sandwell, Walsall and Wolverhampton. The Wildlife Trust is the UK's largest voluntary organisation dedicated to conserving the full range of UK habitats and species, whether they be in the countryside, the suburbs or in the city.
The Wildlife Trust for Birmingham and the Black Country has worked to conserve biodiversity for almost 50 years, improving the environment and raising awareness and understanding of local wildlife issues.
Services supplied:
graphic design / artwork / photo manipulation / photography / brand integration / brochure design / photo montage / exhibition & signage
Solution
Over the last 10 years, UC4 has produced a wide range of branded media for the Wildlife Trust, including the member magazine, conservation literature, exhibition material, nature reserve maps and signage. This includes the development of the brand logo and a creative approach to design and literature.
The Wildlife Focus magazine is distributed to over 7,000 members across the West Midlands and aims to give a voice to everyone involved in local conservation. UC4 have also designed parkland maps and signage which can be found across the many Local Nature Reserves in West Midlands, including Moseley Bog which was the inspiration for the J. R. R. Tolkien books.
An array of our exhibition material and conservation literature for the Trust can often be found at local nature, agricutural and charitable events across the West Midlands.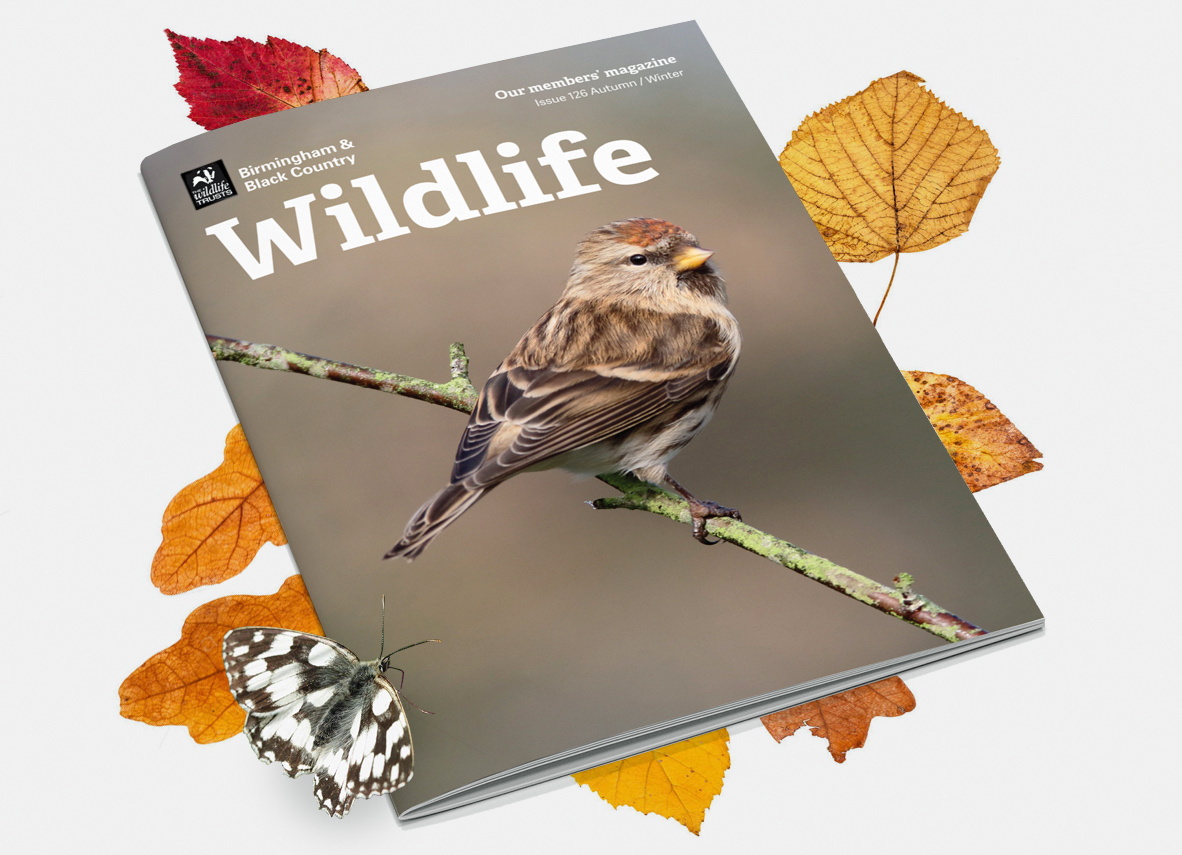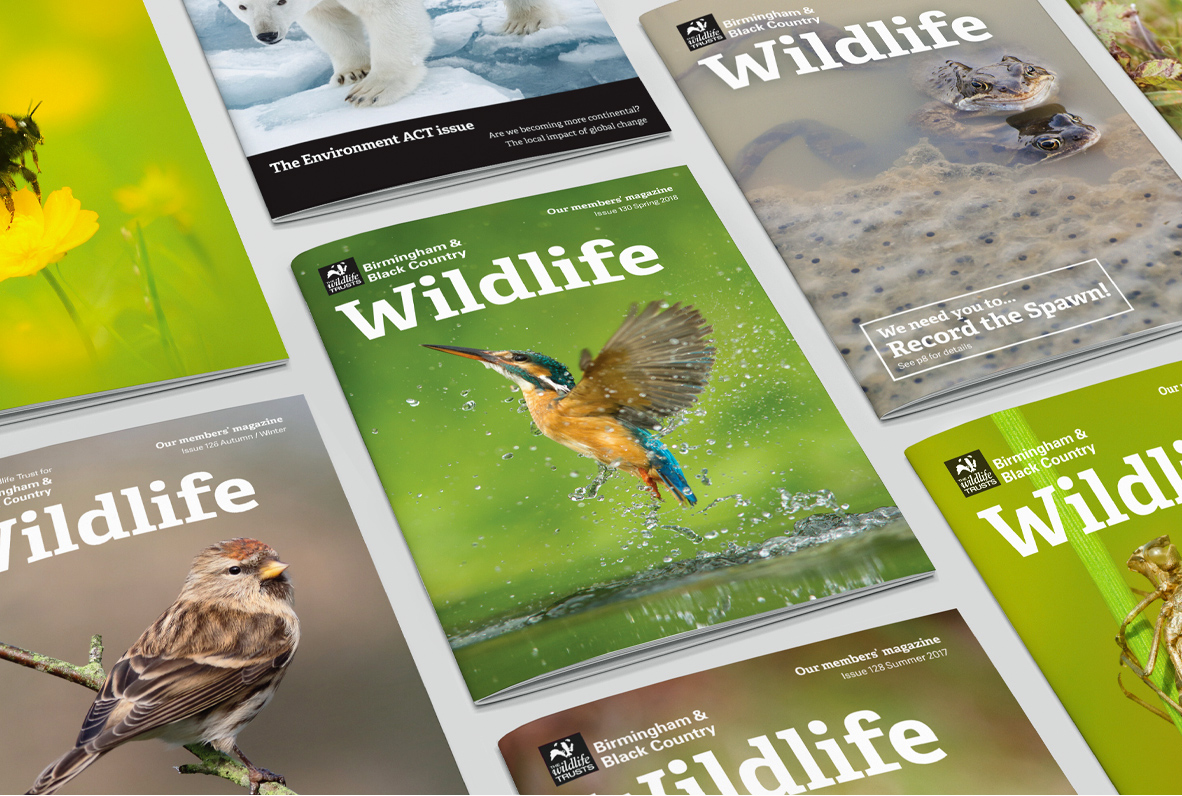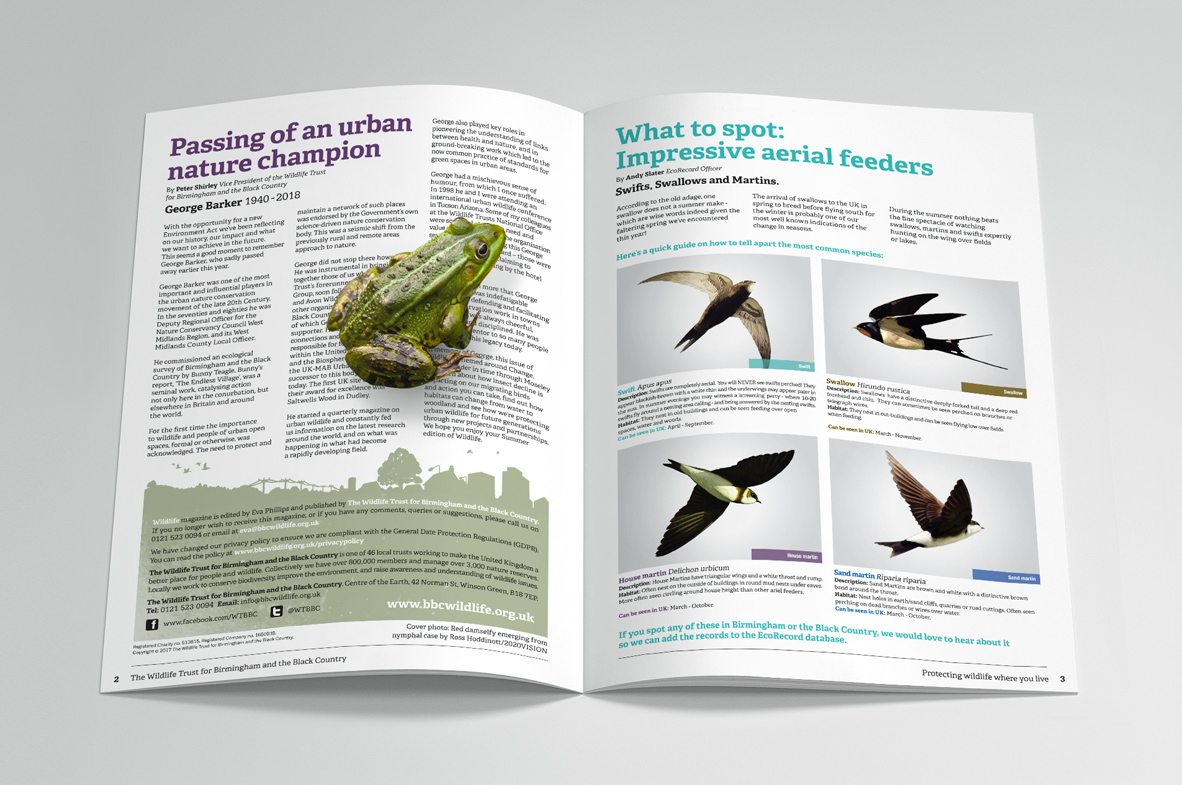 Address
UC4
The Priory
Canwell
Sutton Coldfield
West Midlands
B75 5SH
Registered in England & Wales no. 3795882
VAT no. 785335108