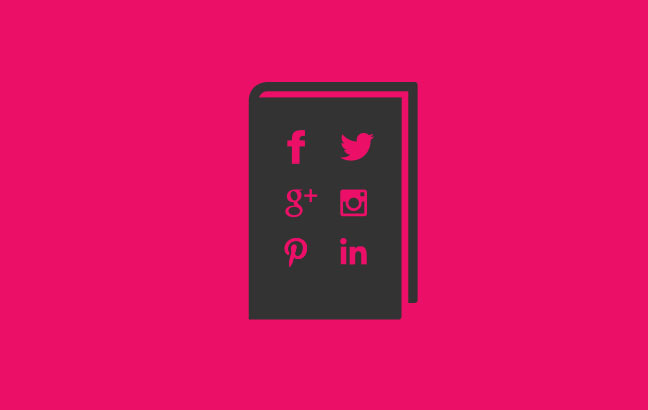 A Beginners Guide to Social Media Advertising
Paid social media advertising is now one of the most influential forces in online marketing. Social media ad spending is likely to exceed $35 billion in 2017 in the U.S. alone. Almost every social media site or app has found new ways to monetise their platforms, and marketers are now taking advantage of this new way of communicating with potential customers. This has proven to be effective for many, with Facebook ad click through ratio being 8.1 times higher than general web retargeting ads on desktops.
If you haven't taken advantage of this advertising medium yet, now is the best time to start. Here are some beginner tips to getting the most out of using advertising on social media.
Test Your Ads
If you haven't done any social media advertising for your business before then it can be difficult to know what tone to use and how to present your business to suit each different platform. For instance, how and who you market too may change dramatically from Instagram to Facebook. Luckily, an easy way to test the effectiveness of you ads is post them as normal on your social media feeds and see how they resonate with your followers. If you find that certain messages, ideas or images seem to be getting more interaction than the others, it probably means that these will be the most effective when used in your ads. This is a great way to understand who your followers are and what they want from your content or products.
Know Who to Target
This requires an understanding of who is following you and, more importantly, why they are following you. The key thing to know is what has made them come to your profile and decide they want to stay updated with your business. Understanding this will help identify potential followers who have similar interests or needs as your current followers and marketing your adverts to them. Facebook ads can be targeted in a few different ways, for instance, you can target audience based on location, age, gender and also can target based off other pages you have liked. The last point is particularly useful as, for instance, if you know that the majority of your current followers also like Netflix's Facebook profile, targeting other followers of this page should yield a good amount of engagement.
Keep Your Ads Fresh
Your average internet user has a very short attention span and wants to move from new content to new content quickly, with the shelf life of content reducing drastically every year. This means that social media users will get tired very quickly if they keep seeing the same sponsored post popping up in their feed every day. Start with a well defined strategy in place, and rotate different ads around to different audiences. This will ensure your potential customers won't be come down with a case of "content fatigue". It's also important to make sure your ad content is timely, for instance, it's probably best not to include a reference to Pokemon Go several months after everyone has stopped playing it, as this will just make your business look behind the times.
Make Them Interesting
This might seem obvious, but a lot of companies forget that social media ads need to actually interest their audience. Although social media is a great way to expose your brand or business to lots of different people, simply getting it in front of their eyes is not enough anymore. Many users are now savvy to all types of marketing speech. Just having a typical product ad with some text about how your product is the best won't drive engagement the way creating a narrative for the audience will. There are no rules about what constitutes an interesting social media ad, as it depends on what the purpose of your ad is and who you are marketing towards. However, always seeking to create a narrative based around your business, products and customers will go a long way to driving engagement. For instance, if you are a camping supplier, tailor your ads around the excitement of festival experiences. This creates an engaging story that is targeted directly at a specific demographic
Budget Correctly
Spending too much or too little can be the death of a social media ad campaign. Spending too little will mean you just won't get the impressions on your ad, and too much can mean sending your ads out too to large of audience which will reduce your click through ratio. Unfortunately, there is no magic number that will guarantee you success, as the optimum budget will vary from business to business. This is something that will need to be slowly tested and adjusted, not just left static from the beginning to the end of the campaign.
For web design and development, graphic design and SEO in Birmingham, contact UC4 today!
Address
UC4
The Priory
Canwell
Sutton Coldfield
West Midlands
B75 5SH
Registered in England & Wales no. 3795882
VAT no. 785335108