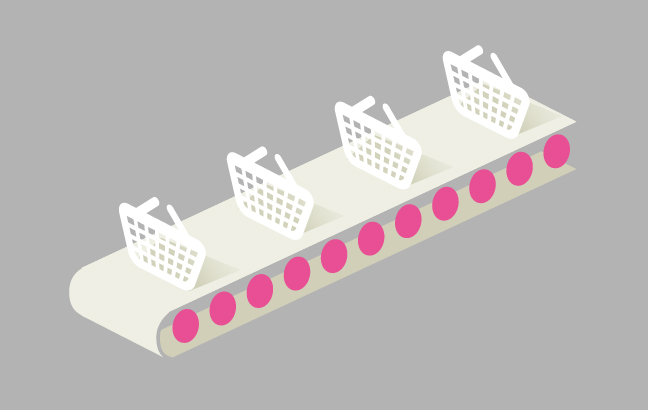 Order Tracking: How to Make Your Online Order System More Efficient
According to official figures released by the Organisation for Economic Co-operation and Development, Britains are the biggest online shoppers in the world which means for the UK business owner, ecommerce is an unprecedented opportunity for success.
In light of the growing popularity of online shopping, a significant proportion of the UK business population have invested in a well designed, structured and optimised ecommerce website. An ecommerce website is a virtual store which, with the help of qualified graphic designers and web developers, can provide a simple, easy and effortless shopping experience for your customers.
A great deal is required to create a successful ecommerce website however, for the business owner the battle to create the optimum shopping experience does not end there. Once you receive confirmation of a completed transaction, the efficiency of your online order system will ensure customers remain happy, satisfied and more than willing to return.
With the right technology to assist with order tracking, businesses can save time and increase profitability by providing an all round, improved service.
Using technology the right way
Using technology in the right way for your order tracking system can:
Reduce costs by making the despatch process more efficient
Give staff time to work on business development
Reduce queries from customers
Make dealing with parcel delivery firms easier
Provide a more professional customer service experience
Improve after sales marketing and customer retention
Monitor stock and help with reordering from suppliers
Ultimately increase profitability
There are numerous ways in which the right technology can work to assist your ecommerce business and ensure that the entire process is as smooth as possible for both you and the customer.
Customers will judge a business on the speed and efficiency by which they receive their item and will more often than not turn away if they are left disgruntled by a delay, mix-up or complete failure in their order. For this reason, order status tracking, despatch notes, invoices and integration with parcel companies are the most crucial elements required to support a sale.
Order Status Tracking - Dealing with an order correctly is crucial. Communicating with a customer and ensuring an order can be easily tracked will assist with a smooth transaction.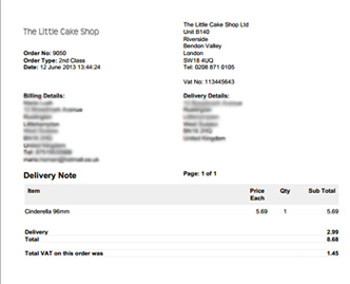 Despatch Notes and Invoices - Automatically generated with your branding, these will help when picking stock and will vastly reduce any errors.
Integration with Parcel Companies - For an order to reach your customer quickly, you will need to have a smooth handover process in place with Royal Mail, DHL and other prominent courier services. Most have programming interfaces that allow merchants to send parcel information direct from their website to the courier's systems without needing to retype data; preventing errors and helping to track parcels.
With the help of an experienced ecommerce web design company, you can determine that the right systems are in place to facilitate a smooth procedure for both your order handling and despatch team. The smoother this process is, the better the results for your customers.
Once an order has been confirmed and a refined order tracking system is in place, your ecommerce business can effortlessly 'finish the job'. However there are also other technologies that can be put into place to further improve efficiency, transparency and a better service for your customers.
Transparency and a better service for your customers.
My Account- A great way to reduce customer stress levels is to provide them with their own account. This account will hold all details off past and current orders and often, with a status or tracking number the customer can themselves keep an eye on just how long it will be before they receive their order.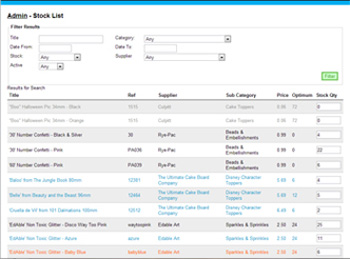 Stock Management- Nothing can be more problematic than a customer ordering an item that is no longer in stock, which will result in delays, upset and even cancellation. A stock management system will stop customers buying what you don't have and will also help your product ordering team keep an eye on stock levels and reorder supplies at much faster pace.
Return Handling- Unfortunately, for whatever reason there will be occasions where your customers will want to return an order. With some simple adjustments your staff will be able to locate orders, check the status and make any notes that may help make the returns process as efficient as possible.
With the assistance of the above, you can ensure that a product is able to reach a customer in a smooth and efficient manner. However, is your business following up with a customer to ensure they return? During the order process, specific technologies can allow you to effortlessly collect data required for follow up emails that may encourage further sales and interaction, a vital process to assist with customer retention and ensure the sales keep on coming.
Is your online order system at its best or can it be improved?
Order Tracking: How to Make Your Online Order System More Efficient
Latest posts:
Address
UC4
The Priory
Canwell
Sutton Coldfield
West Midlands
B75 5SH
Registered in England & Wales no. 3795882
VAT no. 785335108