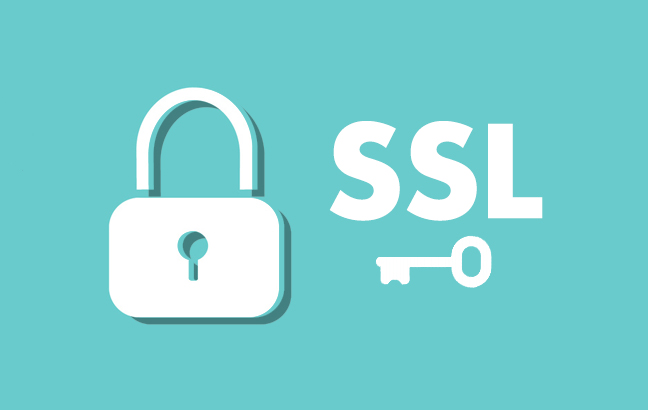 The importance of SSL Certificates in 2019
SSL stands for Secure Sockets Layer; it is put in place on your website as a guard that encrypts the user's information between their browser and the server the website is hosted on. You may have noticed the padlock symbol when scrolling through your daily websites, but what does it mean? This is an authorisation which lets visitors to your website know that the connection between themselves and your website is secure and can't be intercepted by malicious programs, so they can be confident to send across their personal information via contact forms, checkout systems, etc.
Personal data might include names, addresses, phone numbers, passwords and bank details. It is very important that your customers feel safe typing this information into your website. If they don't feel safe, they may decide to go elsewhere.
By looking at the address bar of your browser, you can tell if a website is secured with SSL if the address is 'https' rather than 'http' and if it has a padlock symbol or 'Secure' message. If not, this means you are viewing the website on an unsecure connection.
Previously it was mostly e-commerce websites which would go the extra mile to make sure their website was secure, to give their customers the reassurance that their website is safe to purchase goods from. However now that data privacy is becoming an even bigger issue in 2019, more website owners are prioritising their users' security and having an SSL certificate installed on their server.
Google has said that they are keen to improve internet security, by making web browsing safer for internet users. One way Google have implemented this is by having a clear flag on their browser, which states that the website you are viewing is not secure, due to it not having an SSL certificate installed. Another way is by changing the way their search ranking works. It will be putting websites with an SSL certificate first and giving them a higher priority over websites without an SSL certificate.
So why should my website have an SSL Certificate?
Increased site security
Trustworthiness for your visitors
SEO benefits in Google search
Secure payment
How UC4 Can Help Make Your Website Secure
UC4 have provided support to our customers by setting up SSL certificates on their websites.
Get in touch with us on 0121 323 3636 or send us a message via our contact page or chat system and we will get back to you with an answer to your enquiry.
Address
UC4
The Priory
Canwell
Sutton Coldfield
West Midlands
B75 5SH
Registered in England & Wales no. 3795882
VAT no. 785335108