The RBSA Charity Auction
This November, the Royal Birmingham Society of Artists is proudly hosting an art auction in order to raise money for charity.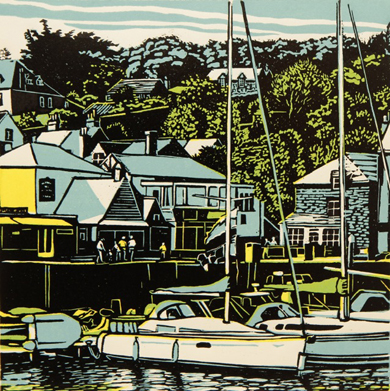 The Royal Birmingham Society Of Artists
The RBSA is a Birmingham based artist-led visual arts charity group that operates a wonderful gallery near the Jewellery Quarter in Birmingham. This charity group takes part in a variety of charitable events year-round and hosts a number of different workshops, exhibitions and demonstrations – all of which are free to enter, along with the gallery.
The Charity Auction
The RBSA-led charity auction will be hosted on Thursday 2nd November from 6:30pm at the Deutsche Bank building in Birmingham city centre. Entry tickets to the auction cost £10 per person and include drinks and light refreshments. All entry-fee proceeds will go to Autistica - Deutsche Bank's charity of the year, and all auction proceeds will go towards supporting the Royal Birmingham Society Of Artists charity. The RBSA group is not core funded, meaning it is not supported by any local or national government, and relies strongly on donations and proceeds from events such as the coming auction.
Find out all about the RBSA charity auction by visiting the site today.
Address
UC4, The Priory
Canwell, Sutton Coldfield
West Midlands
B75 5SH
Registered in England & Wales no. 3795882
VAT no. 785335108