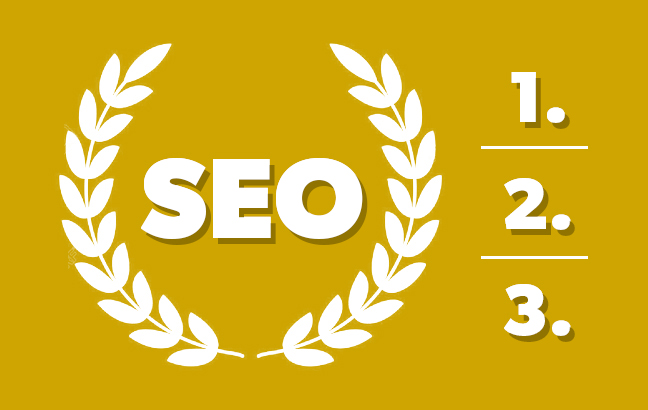 Three More Easy SEO Quick Wins
Last month we published an article providing you with three easy wins for your websites SEO. In the previous article we covered the benefits of creating long form site content, taking easy link opportunities, and taking advantage of international targeting where possible.
If you haven't already, you can check it out here.
Now we thought we'd bless our readers with a few more quick wins for improving your SEO with ease.
Fix Your Broken Outbound Links
Over time, the web changes. Some websites get removed, new ones get added, domains change hands and sometimes websites are redirected for rebranding purposes. When things like this happen, the owners of websites you're linked to aren't always going to let you know about the changes. With things like this happening without your knowledge, it's practically inevitable that your site will end up with a few broken links every now and then.
This isn't great for your website, as broken links can have a negative effect on search engine rankings and user experience too. It isn't particularly a difficult fix however; just use software to scan the outbound links on your website and make sure they all point to relevant destinations.
Manage Your Internal Links
It's important to manage your internal links properly, as broken internal links can result in poor user experience and difficulties for Google when trying to properly indexing your website. As pages on your website are modified or removed old links directing to them will now be broken, which is a problem to visitors and search engines alike.
These broken internal links can be fixed relatively easily, so it isn't a huge problem if your site does have some broken internal links on it. Much like external links, you should scan your websites internal links and ensure they point in relevant directions in order to maximise SEO potential.
Improve Page Speed
Page speed plays an important role in user experience, and in July 2018 it will become a ranking factor that Google looks at when deciding search engine positioning. This is something that's often overlooked and lots of sites on the web load slowly, so to make sure yours doesn't there's a few things you can do:
Optimise Media Files
Reduce HTTP Calls
Merge CCS & JavaScript Files
Optimising your page speed can be difficult, so it's important to experiment with different options in order to find the best setup for your website.
SEO, Web Design & Web Development Services
UC4 has a team of experts on hand to help you with your web design, web development and search engine optimisation. Find out more about the services we offer, or contact us to speak with a member of the team and find out how we can help you.
Address
UC4
The Priory
Canwell
Sutton Coldfield
West Midlands
B75 5SH
Registered in England & Wales no. 3795882
VAT no. 785335108