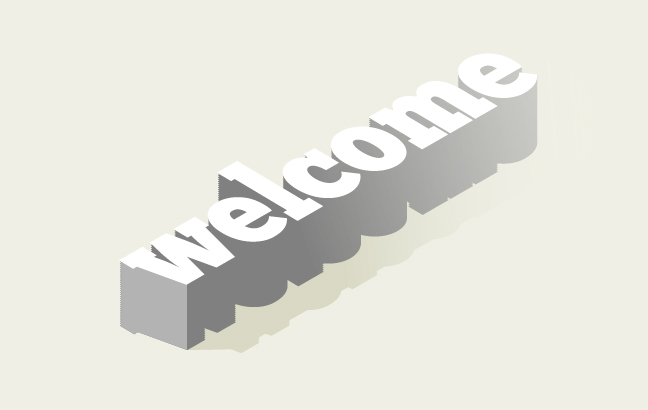 Website Welcome Text Is Not Welcoming
There are many occasions when I stumble across a website and upon visiting the homepage the first thing I see is:
"Welcome to our website.…"
This leaves me with an element of frustration because there is nothing useful in this important section of content. The purpose of why I am on this website is unfulfilled and I have no direction on how to access the information I am here to find. Like most internet users, I have a short attention span with web content and if I can't quickly find what I need, I will go to another website.
Internet users want you to be direct with providing information. They want to know:
Who you are,what you do,why you are better than your competitors, and how they can find out more information about you and your products or services.
The first line of text on your home page is usually the most read piece of content on your website. This makes it the most important section for grabbing your visitors' attention and keeping them interested enough to engage further with your website. They have no interest in a welcome message and reading it is wasting their time and eating into their attention span.
A visitor to your website can be made to feel welcome without explicitly saying so in your content. By doing so you are unnecessarily using up valuable page real estate and frustrating your users.
A visitor can be welcomed by the general feel of the website design, the website being user friendly, the style of language in the content, and the facial expressions and body language of the people in your website images. Having people in your images is important in general.
For a better sign that removing welcome text is a must for a successful website take a look any of these:
http://www.amazon.co.uk
http://www.buzzfeed.com
http://www.target.com
http://www.wikihow.com
http://www.slideshare.net
These sites show what they do in a clear, concise manner. No welcome text here.
Whenever you are writing home page content, it is important to ask yourself the following questions:
What problems are my website visitors trying to solve when they visit my home page?
What makes me different to my competitors?
Do visitors arriving at my site for the first time already have an understanding of the products and services available?
By asking these questions your content should be useful for your visitors, high quality for search engines and welcome message free!
Remove your welcome messages today and remember – there's no need to welcome anybody to your website in your content. Just make your website feel welcoming.
Address
UC4
The Priory
Canwell
Sutton Coldfield
West Midlands
B75 5SH
Registered in England & Wales no. 3795882
VAT no. 785335108